Daily, from 03/31/2018 to 04/01/2018, 5:00 p - 1:30 p, Room: Worship Center
Easter Services
Saturday, March 31 - 5p
Sunday, April 1 - 8a, 9:30a, 11a, 12:30p
Easter is a day of rejoicing and thankfulness. Celebrate the resurrection of Christ at one of our five Easter Worship Services!
*Childcare will be provided for Kindergarten and below at all Easter weekend services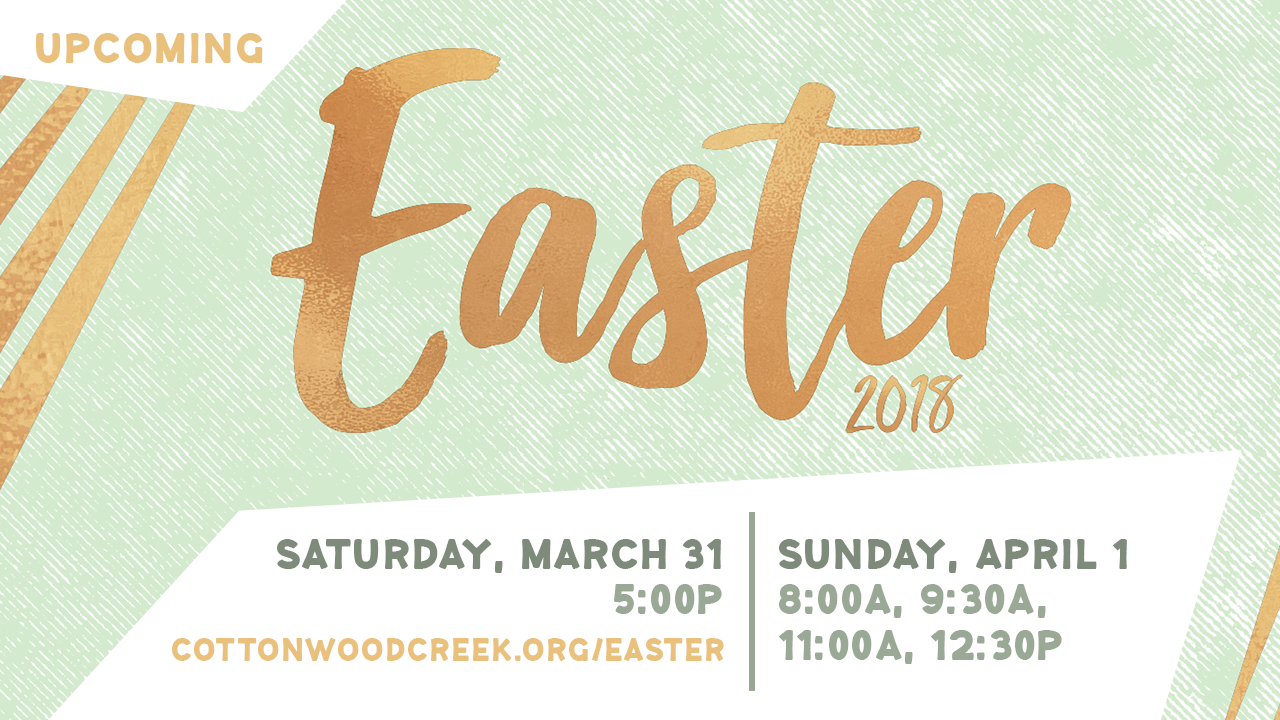 At Cottonwood Creek, the celebration of Easter is more than just one day. It's a week long remembrance and celebration of the hope Jesus gives!
Palm Sunday
March 25
Worship with the Cottonwood Family and walk through the events leading up to the cross.
Maundy Thursday
March 29
Experience a 30 minute journey through the last days of Jesus' life. The service is come and go.
Good Friday
March 30
Good Friday is a time to reflect on the ultimate sacrifice that Jesus made.