Sunday, November 17, 2019
What is The Gift?
The Gift is a Sunday morning devoted totally to being On Mission at Cottonwood Creek.
In order to reach the surrounding neighborhoods for Christ, in order to be an agent of change in the workplace, in order to see the culture shift towards the things of God, we must become intentional in earnestly praying that God would raise up laborers for His harvest. The opportunity is present, to go out and seek, serve, share, and take the Good News into every place. The prayer is that the Gift Weekend would be an event to spur everyone to think this way.
Worship: Through our two-morning worship services at 9:30a and 11:00a, we will worship by singing, sharing, communicating and teaching our people about serving and caring for the needs of others in our city and across the world.
Serving on Campus: Our entire church facility will be transformed into a mission field. We will have serving opportunities for all ages. While half our church attends the worship service, the other half serves on campus, then at 11:00a we all rotate.
Contact On Mission @ Cottonwood Creek for more information
And He said to them, "The harvest is plentiful, but the laborers are few. Therefore pray earnestly to the Lord of the harvest to send out laborers into His harvest." Luke 10:2
What are the opportunities for serving on campus?
Pack A Shoebox - Operation Christmas Child (Volunteer To Help With Collection)
Angel Tree Gifts - Vega Elementary
Mission Trip Opportunities

3 Circles Evangelism Training with Stan Cole

Reuben David India Mission update and Seminar: "The Gospel across Cultures" (9:30a & 11:00a)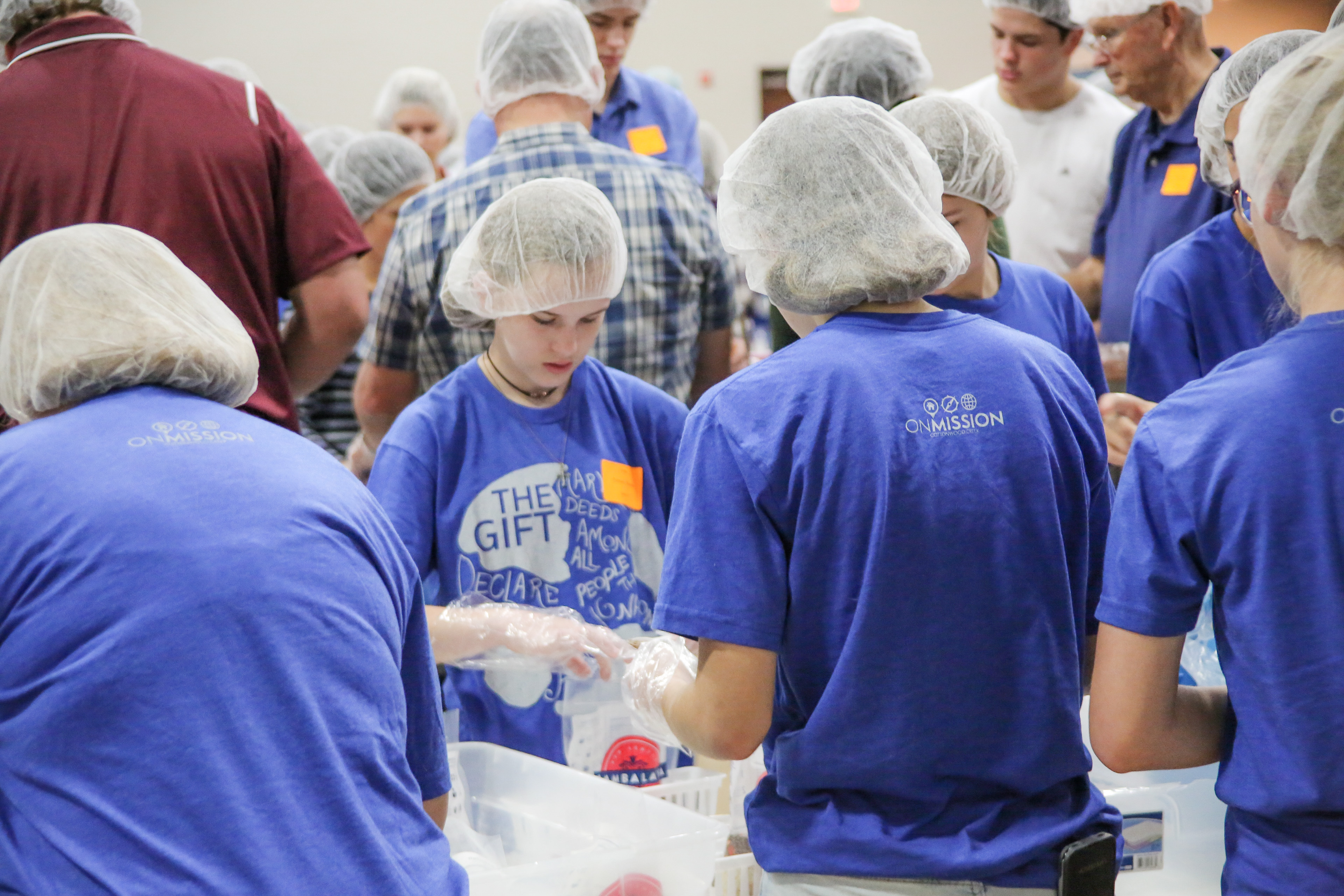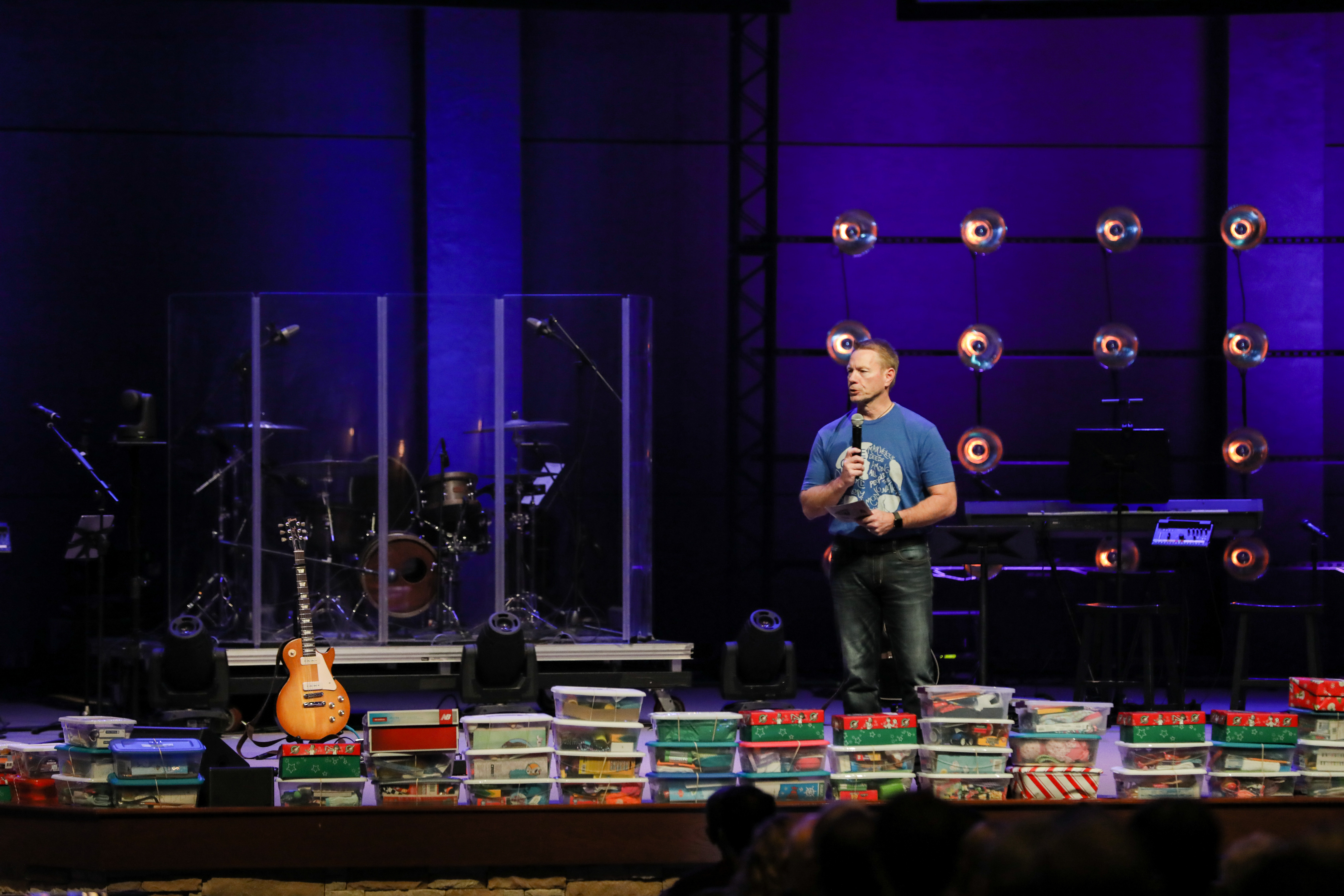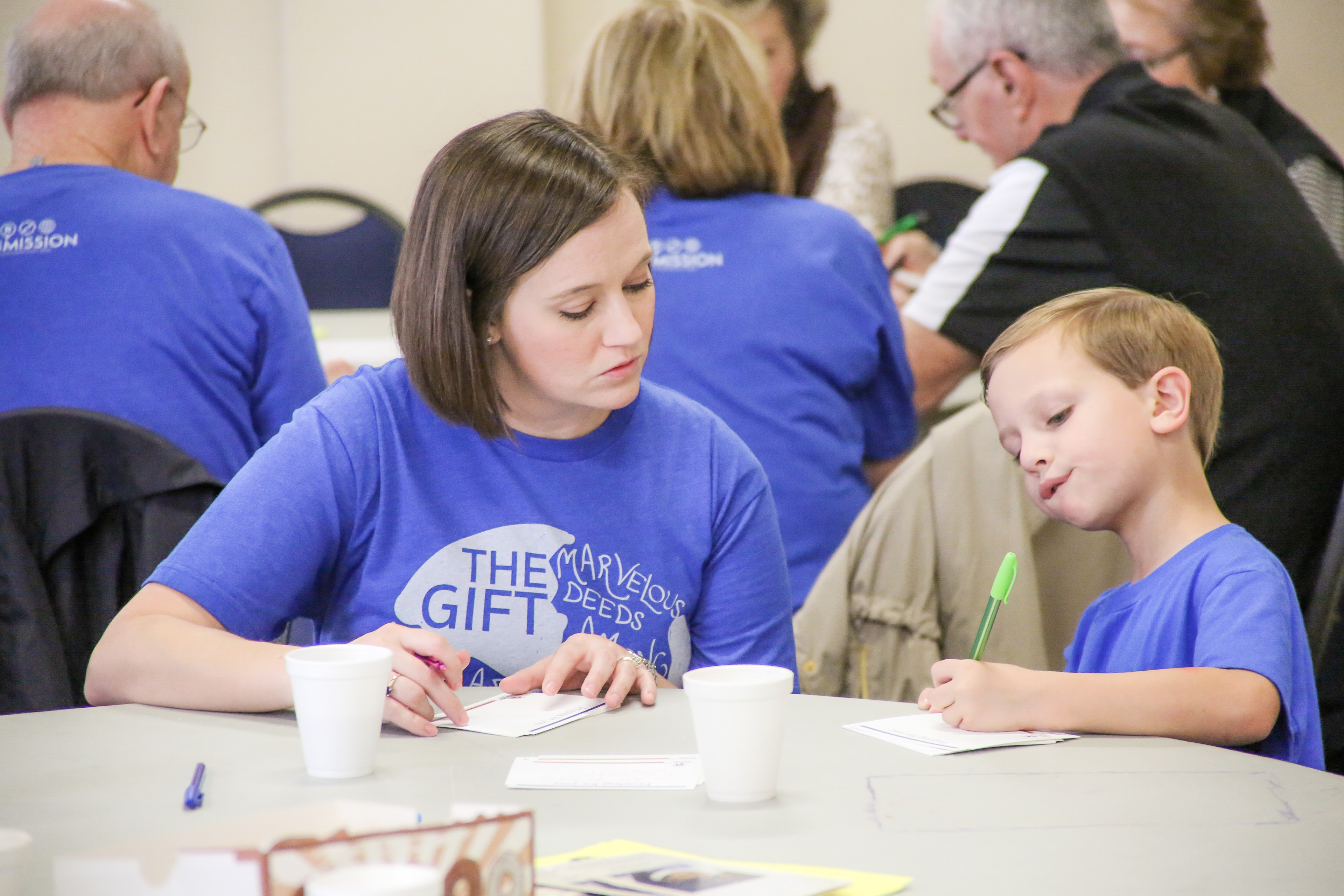 ---
How can you get involved?
The Gift weekend is a substantial undertaking. The cost of the weekend alone is close to $50,000. And you can be a BIG part of making it happen! First, you can worship for one hour with your family. Second, you can serve one hour with your family at one of the incredible opportunities listed above. Lastly, you can help by donating to the mission. Here's how:
Purchase a t-shirt! T-Shirts: $15/shirt or 2 for $28

Feed a family! The meals packed at The Gift go to feed needy families in Kenya, Africa. Any amount donated will go towards supporting a family. Typically, $25 will feed a family of four for a week

Buy an M&M tube! Each M&M tube costs $1. Enjoy the candy inside, then return the tube filled with quarters. Each filled and returned tube provides 60 meals for those in need! This is a great opportunity for children and youth to get involved.

Any amount of donations will go to support the overall event of The Gift and On Mission at Cottonwood Creek. Your donations and participation equip the body of the church to go out and share the Gospel here and around the world.