Friday, March 05, 2021, 6:00 p - Saturday, March 06, 2021, 3:00 p
IF: Gathering 2021
This year, at IF: Gathering 2021, we will explore how God is still on the move. Throughout the course of the two days, we will discuss "EVEN IF" moments in our lives so we can boldly proclaim even in the worst circumstances, that we still have hope. Women ages 14+ are welcome to attend.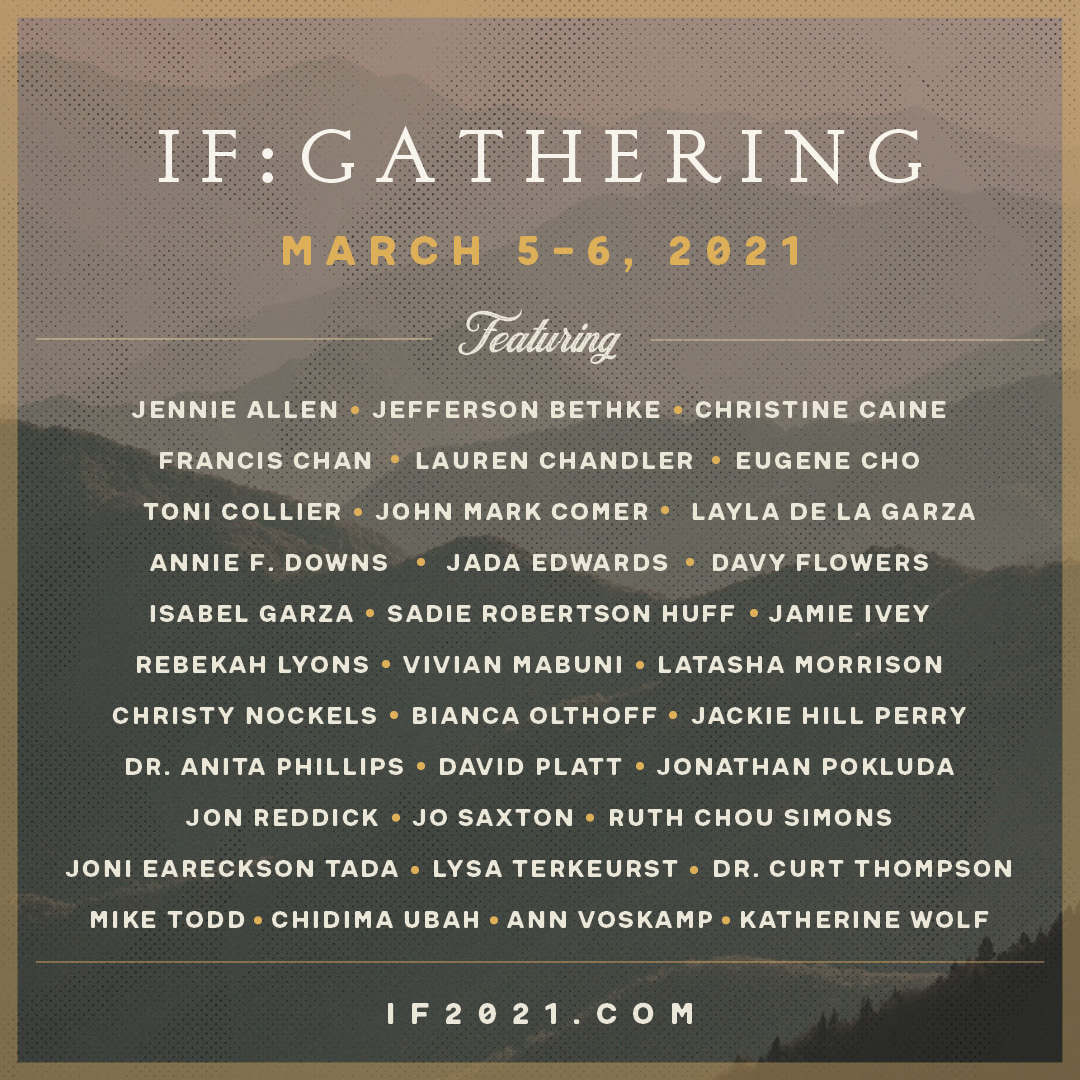 Cost Includes:
2 day Livestream conference
Lunch on Saturday (purchased separately)
Goody bags
So much more
Times:
Friday, March 5 | 6:00p-9:30p
Saturday, March 6 | 8:15a-3:00p
Registration:
In-Person: $15 per ticket or $25 per ticket w/lunch (lunch link will be sent separately and will be a box lunch delivered to the church)
Online: Free
Registration closes on 2/26/21
Online RegistrationIn-Person Registration
Other Details:
Concession stand with light snacks will be available Friday evening only with all proceeds going directly to our Woven Ministry
Limited capacity due to social distancing requirements, masks are not required but welcomed.