EVENTS

K-2 KA-BOOM!
July 22

-

July 23

$50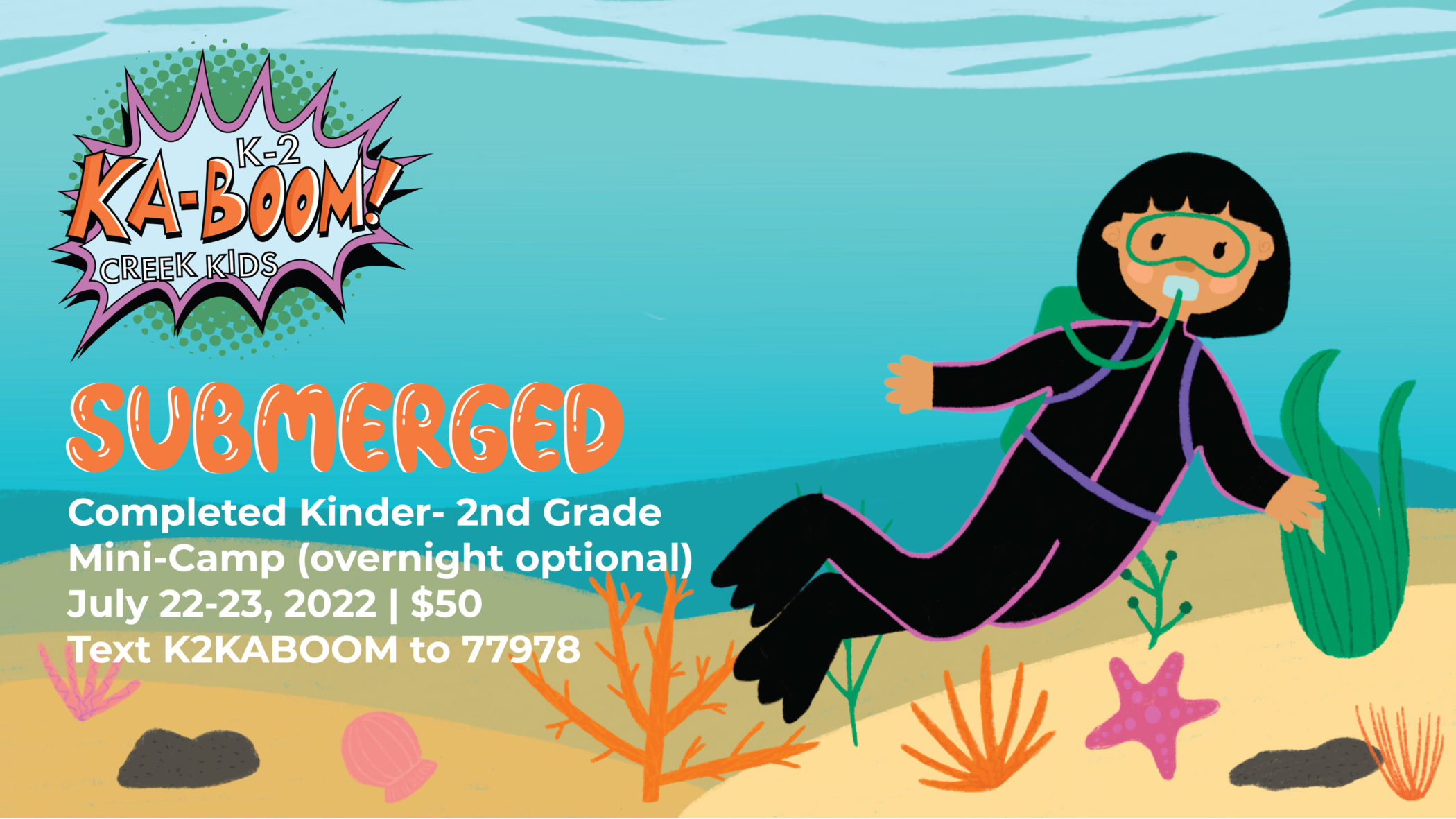 Completed Kindergarten – 2nd Grade
Registration Open Through July 17
(Overnight Optional)
Cost: $50

We'd love to have your completed kinder through 2nd graders join us as we embark on an adventure! Children will  rotate through activities including Bible story, crafts, games and recreation. This is an overnight event, however, there is a designated time for pick-up on Friday night, along with a time to return on Saturday morning, for children who may not be ready to spend the night away from home.
For children who will be spending the night, drop off is on Friday at 6 p.m and pick up is on Saturday at 1 p.m. at Cottonwood Creek. If your child does not want to spend the night, Friday night pick-up is available between 9:45 – 10 p.m., and drop off Saturday morning at 7:30 a.m.