EVENTS

VBS 2022: Monumental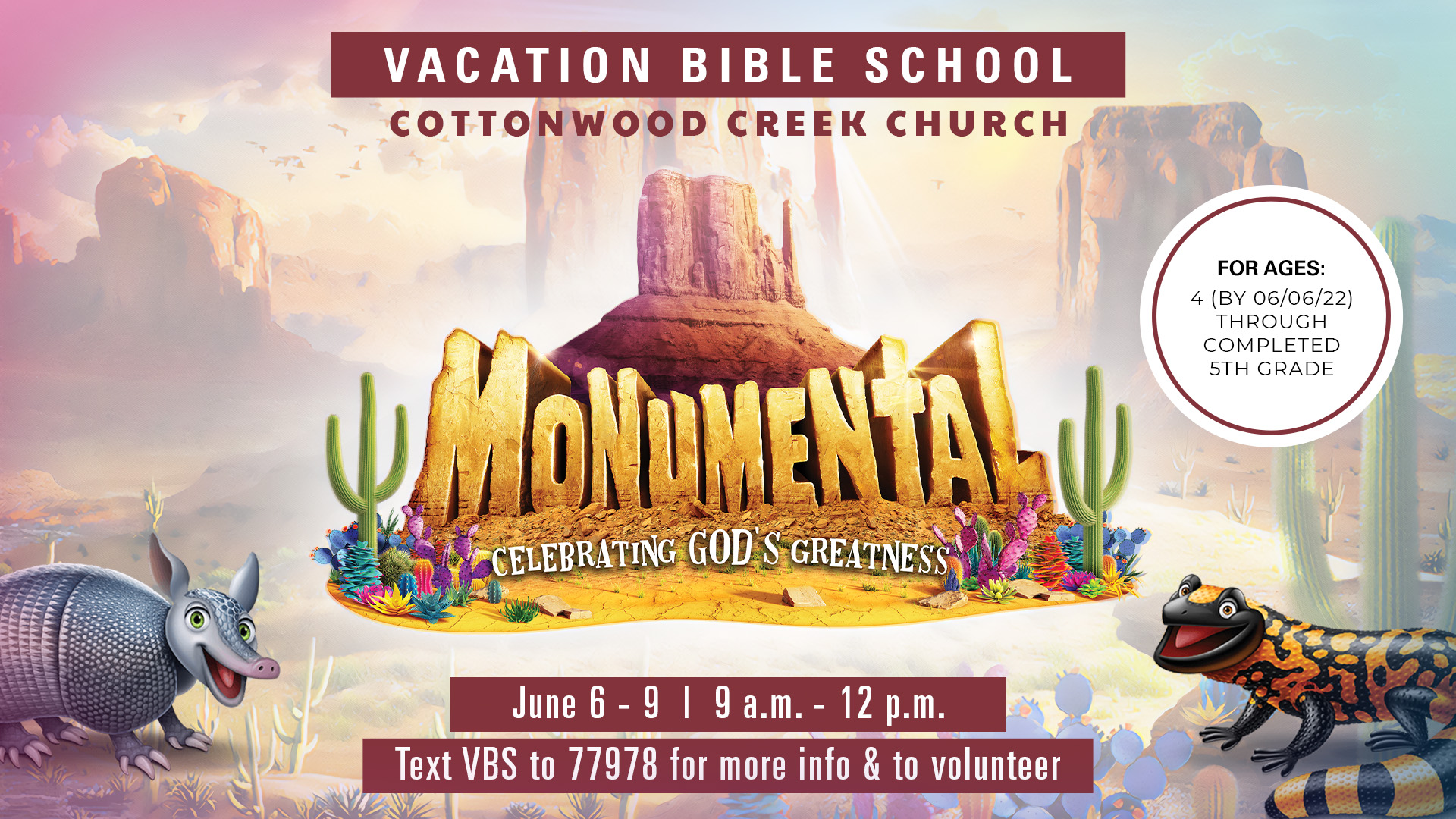 Vacation Bible School 2022
June 6-9 | 9 a.m. – Noon
Join us as Cottonwood Creek tranforms into a butte-iful and soaring landscape! Monumental VBS 2022 will be an amazing, captivating experience for kids, with rugged peaks, colorful canyons, and rollicking rivers!
Vacation Bible School will be for children 4 years old (by 6/6/2022) – 5th Grade (Completed).
---

Registration Opens April 3, 2022
Vacation Bible School is an impactful week in the life of your child. They will learn about Jesus in exciting ways and learn how He will always be by their side.
---

Volunteer Opportunities
Volunteers are a huge part of making VBS happen. Volunteer opportunities range from teachers, group leaders, parking lot attendants, and much more!
---

VBS Donations
The Cottonwood Family annually prepares for over 1,000 kids at VBS. Help out by donating to Vacation Bible School.
---

Family Fun Night
Thursday, June 9 | 6 p.m. | Hawaiian Falls The Colony
Don't forget to mark your calendars for the Hawaiian Falls Family Fun Night – Thursday, June 9, 2022! There will be baptisms that night too!.
Discounted tickets to Hawaiian Falls can be purchased at the VBS Booth.