Leadership Development Center
The Leadership Development Center Internship is a voluntary, nine-month internship program for college students ages 18-22. The goal of this program is to grow our interns spiritually, emotionally, and professionally, while giving them practical experience for post-college life. The internship is not only for those pursing full-time vocational ministry, but also for those students trying to grow themselves personally or build their resume for their chosen vocation. Our hope is that interns experience personal and spiritual growth, and come out of the program with a solid foundation for the next season of life.
Experiences Include:
Ministry Experience
Weekly Bible Studies
Leadership Development
Book Studies
Personal Development (budgeting, personal finance, job preparation, etc.)
Volunteer Opportunities
Ministry Academy classes
Fun Days (day trips, lake days, retreats, etc.)
We are therefore Christ's ambassadors, as though God were making his appeal through us. We implore you on Christ's behalf: Be reconciled to God.

2 Corinthians 5:20


Purpose Statement
The Leader[SHIP] Development Center exists to provide men and women work and life skills training under the supervision and mentorship of the staff at Cottonwood Creek.
Since the dawn of the church era and the Apostle Paul's diligent efforts to spread the Gospel by establishing churches throughout the known world, the Christian Church has found its driving energy in Paul's admonition "…and what you have heard from me in the presence of many witnesses entrust to faithful men who will be able to teach others also." (2 Timothy 2:2) The Leader[SHIP] Development Center desires to continue in these instructions.

With the knowledge that God has chosen to spread the Gospel around the world through the vehicle of the local church, it is our goal to help those preparing for church ministry by challenging them to engage in valuable ministry training through the Cottonwood Creek Intern Ministry.

Residents function in a unique ministry role at Cottonwood Creek. As you serve, this church will train, teach, and transfer the ministry philosophy of Cottonwood Creek to you so that you may skillfully and more readily fulfill your calling. This local body of Christ desires to continue the legacy of the ministry of Cottonwood Creek through the Residents whom are trained and equipped for the ministry.
If you are interested in being a part of our next intern class, please contact Hailey Hadden.
LDC Programs
Intern Program
An unpaid church volunteer targeting young adults, ages 18-25, who have a heart for service and/or need school credit. Does not need to have a spiritual background or relationship with Christ to be considered in the program.
Learn More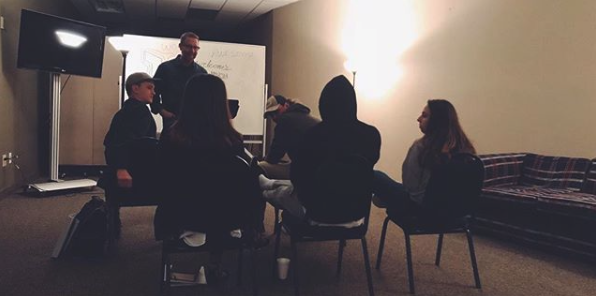 Apprenticeship Program
These are our current paid interns. A program that is equipping young adults to be a positive Christian influence in their chosen vocation.
Apply Now
Resident Program
In-depth, paid development program for those young adults who have a calling to vocational Christian ministry.
Apply Now