"Bring the whole tithe into the storehouse, that there may be food in my house. Test me in this," says the LORD Almighty, "and see if I will not throw open the floodgates of heaven and pour out so much blessing that you will not have room enough for it." - Malachi 3:10
Consider using automatic online giving. Take the hassle out of remembering to send in your gift each month.
Choosing the automatic giving option is especially helpful during the summer months when families travel out of town.
---
Why Give?
When we give our tithes and offerings to the work here at Cottonwood Creek, we are enabling the ministries to continue and to grow. One very convenient way that you can ensure that your gift to the Lord's work is given quickly and consistently is through Online Giving. By filling out a simple web form, you enable the church to receive your tithes and offerings electronically from your bank account.
Accountability
Cottonwood Creek Church is certified by the ECFA (Evangelical Council for Financial Accountability). ECFA certification is based on the ECFA Seven Standards of Responsible Stewardship, including financial accountability, transparency, sound board governance and ethical fundraising. Learn more at the link below!
Ways to Give
Through Your Checking Account
Cottonwood Creek provides an easy way for you to continue in your giving. Online Giving allows you to create an electronic draft from your checking account. Choosing the recurring giving option is especially helpful during the summer months when families travel out of town. Please consider using recurring Online Giving.
Through Your Credit Card
Please only use your credit card for Online Giving if you pay your balance off every month. Carrying a balance on a credit card subjects you to horrendous interest rates and fees that work against your financial health. If you are carrying a balance, please choose another method of payment.
How is your money spent?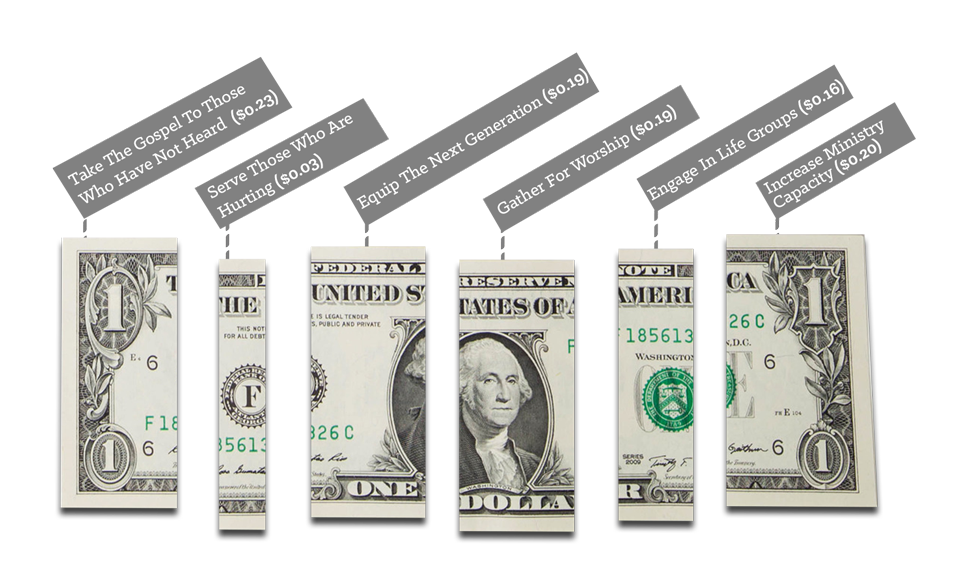 To view previous contributions and quarterly statements, login to your account. Once you log in, click the Giving tab, and the Statement button to view all statements.