If you weren't able to attend the Cottonwood Creek Christmas Market this past Saturday, you missed out on quite a treat. This year's vendor list was one of the best in the history of the event, and all of them brought something special to the table. From handmade soaps to perfectly curated gift baskets, there was something for everyone who attended. Keep reading to hear more about the amazing local businesses at the 2020 Christmas Market.
Gussy the Goat Milk Soap, run by the Passons Family, is an operation that began in March 2020. After raising chickens on their family farm, they decided to branch out and adopt 18 goats into the family. Although the goats were a wonderful fit, they produced far more milk than the Passons could use. "We asked ourselves, what are we going to do with all this milk?" said Mr. Passons. "So, we started experimenting to see what we could make." From this dairy excess came Gussy the Goat Milk Soap. Today, this small business provides handmade soaps in varying scents, as well as cedar soap dishes carved by the Passons' 14-year-old son.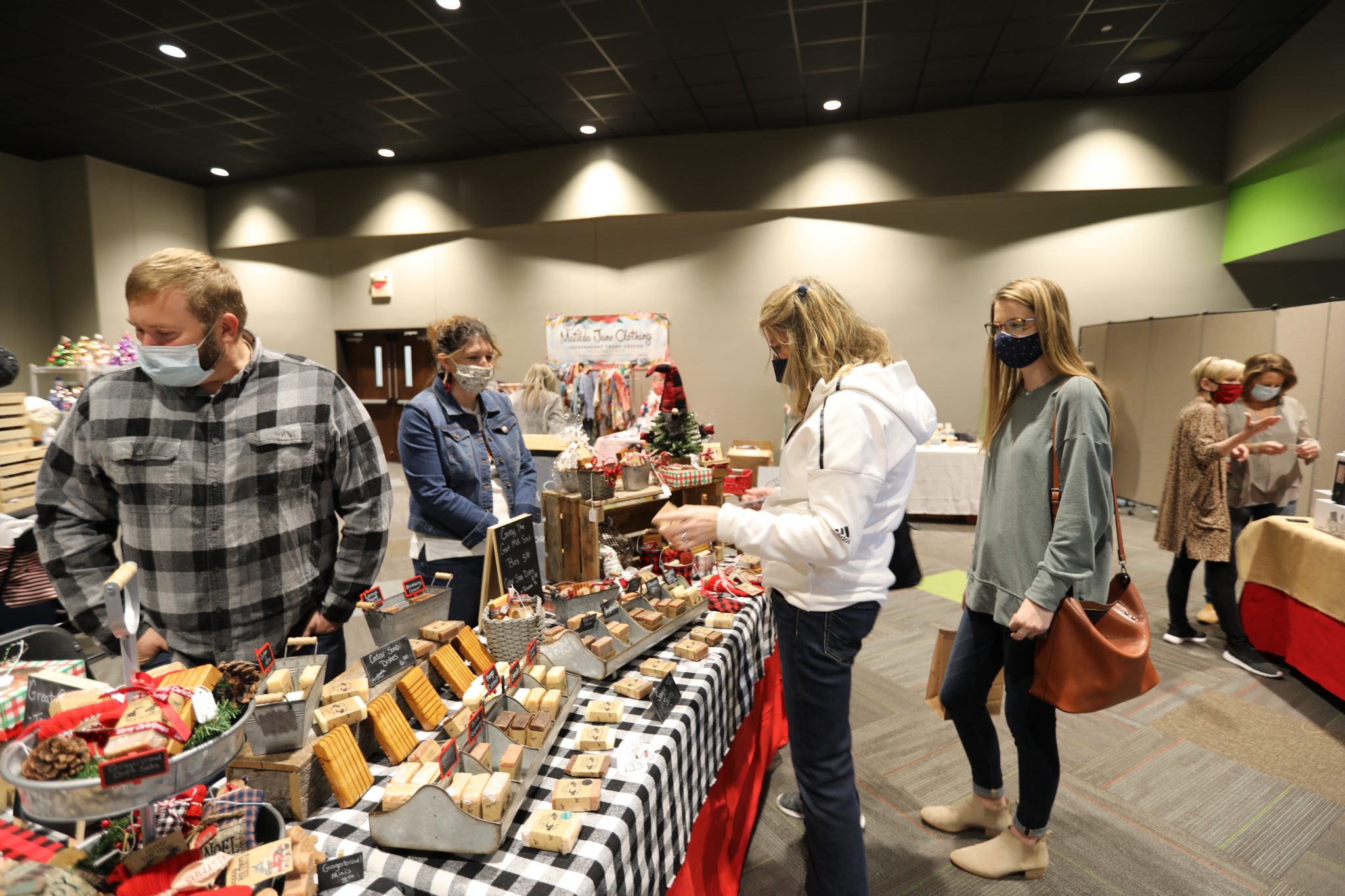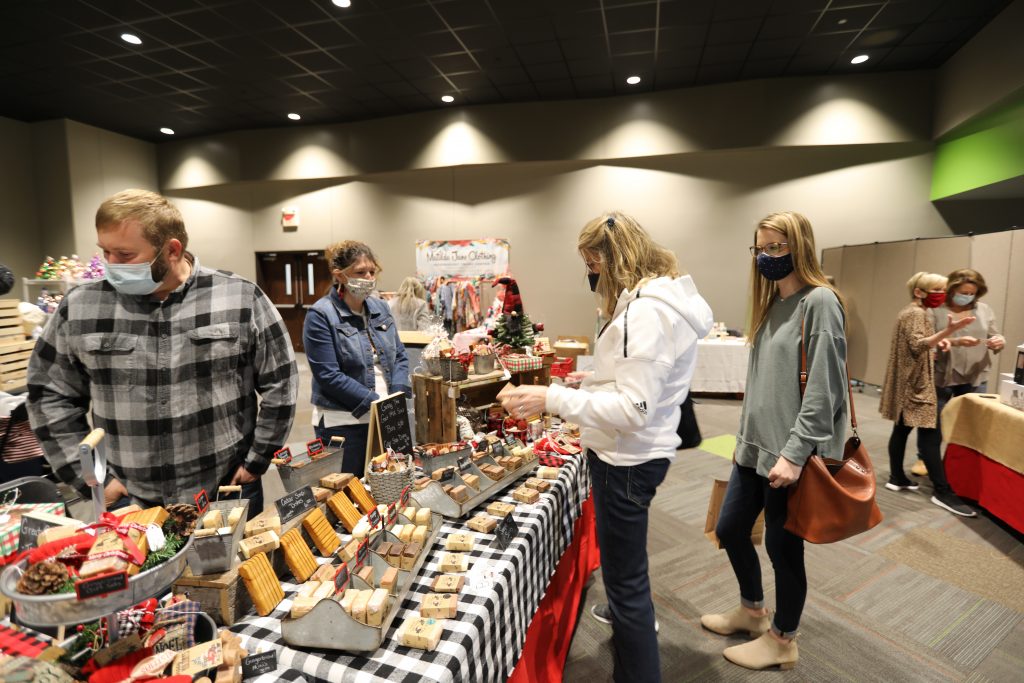 Christmas Trees by Susan began 15 years ago, when Susan McClellan was inspired by a Christmas tree created by a coworker. "The tree that my coworker had made was simple, and I knew that I could make one myself that was decorated better," said McClellan. With her crafting skills, McClellan was able to add intricate lights and decorations that make the trees a hit at craft fairs. Today, she sells her trees each Christmas season, and she customizes them to match any university, school or other theme her customers would like.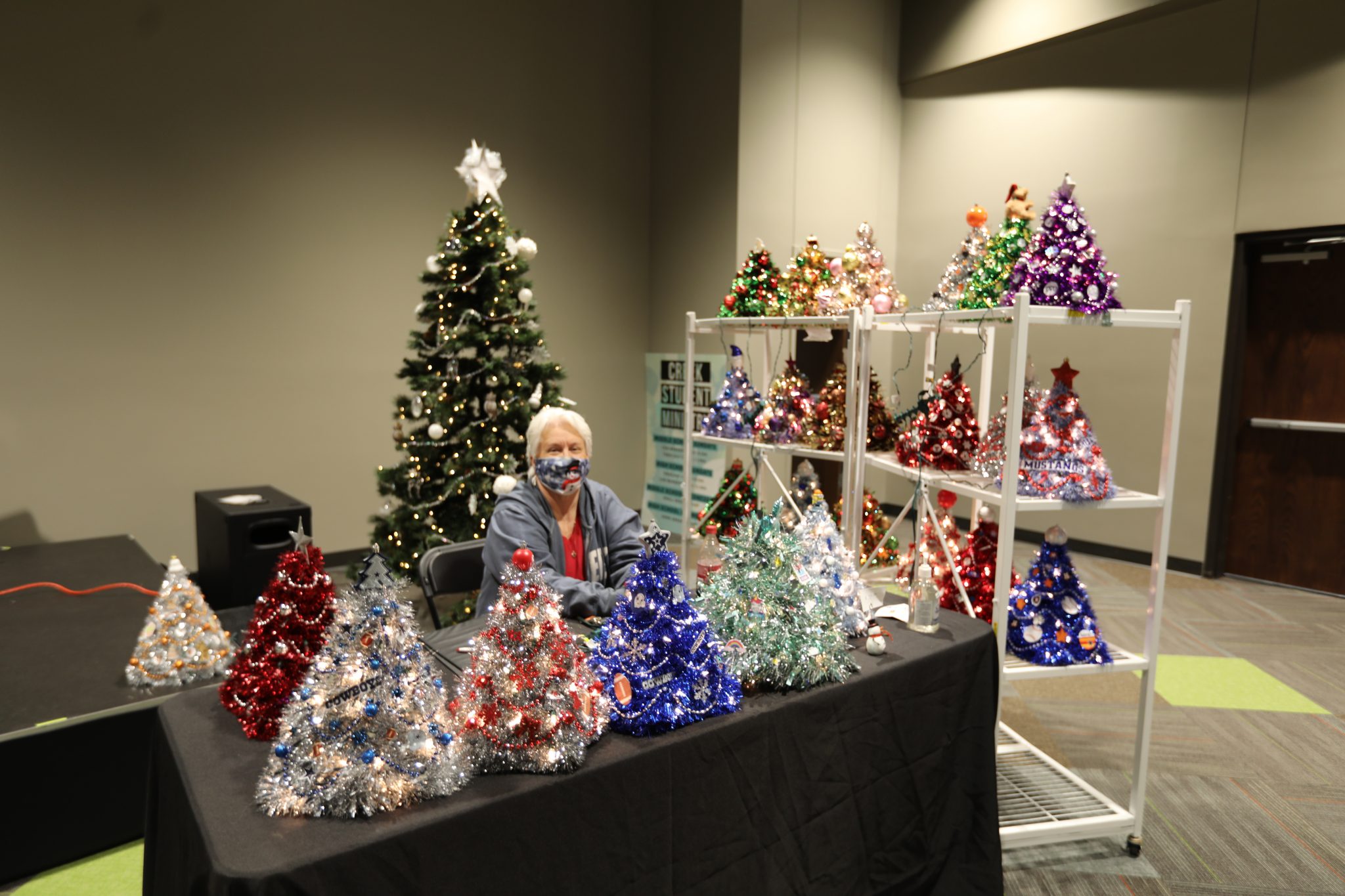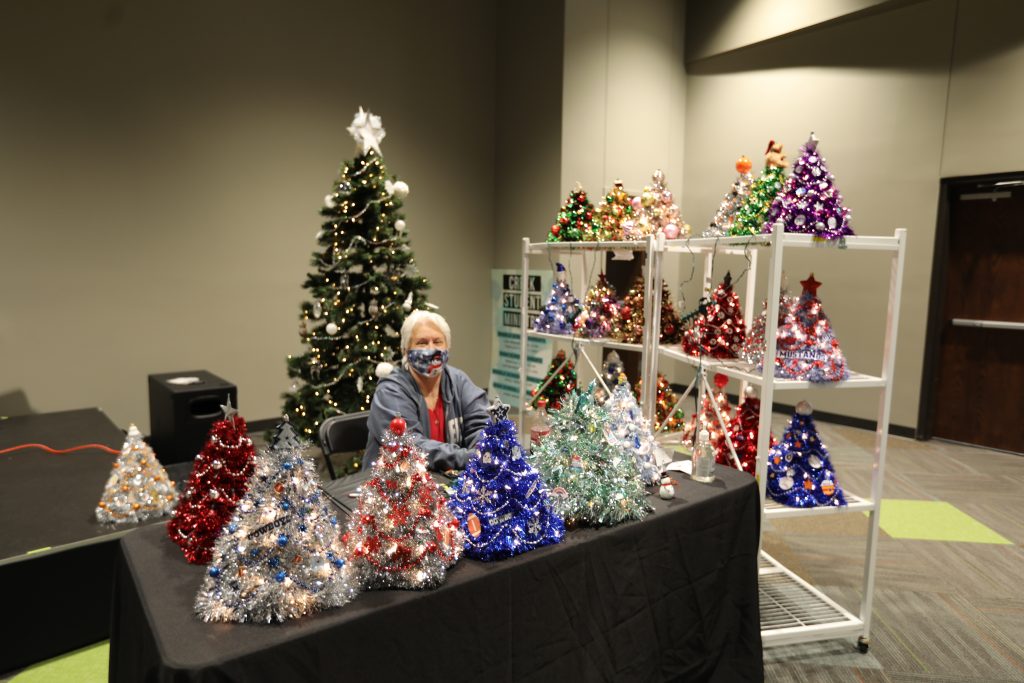 Blue Sonder is a custom portrait and handmade earring business run by Liz Wong. She creates her portraits through a computer program that allows her to make line drawings from the photos her customers send her. Wong is able to create these line drawing portraits in a variety of sizes and colors, depending on the needs of her customers.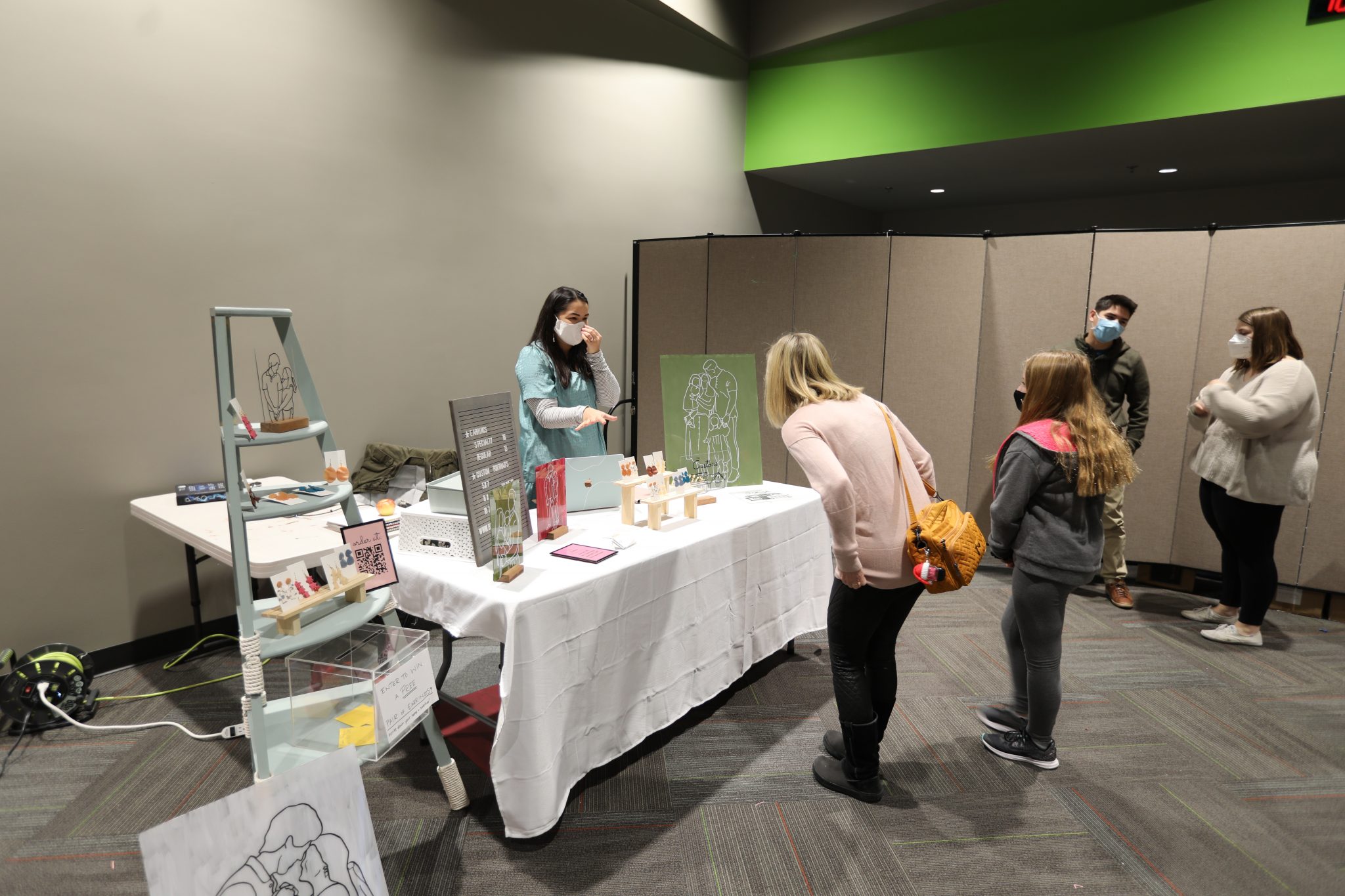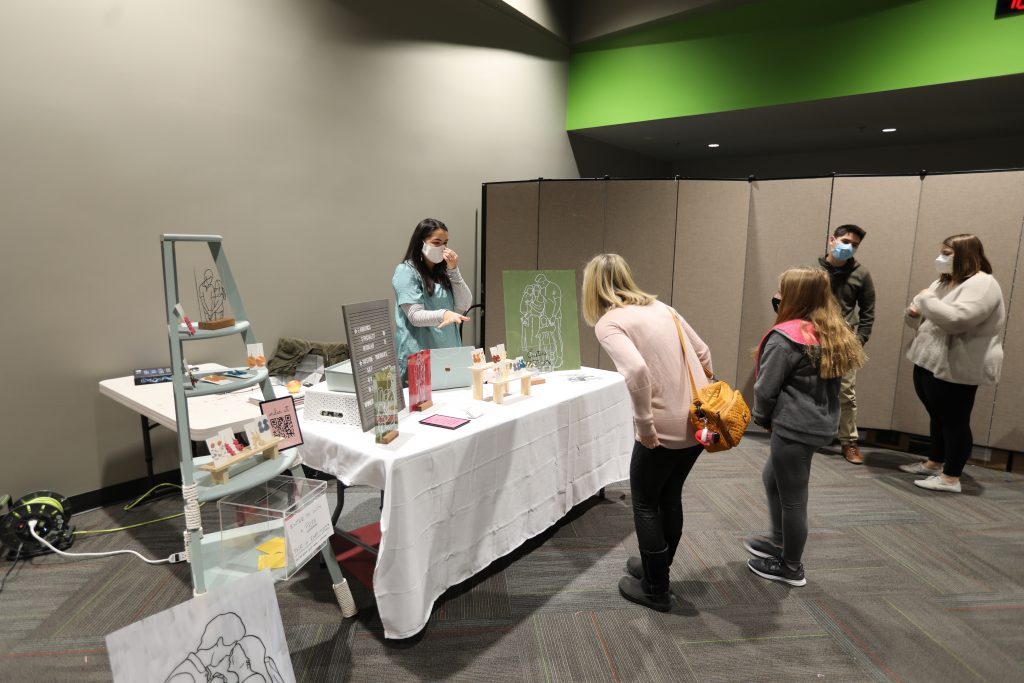 MJ Jumpz, a custom candy jar business run by Kayla May, was created from an out-of-the-blue request from May's daughter. "My daughter saw these candy jars online, and she really liked them. She came to me and told me that she thought I could make them," said May. "So really, it was a very random thing that happened." Founded in 2018, the business recently added seasonal Christmas trees and ornaments, but the candy jars are sold year-round. Although the creations are quite intricate, May professes that she is not a crafter and is surprised she is able to produce such complicated designs.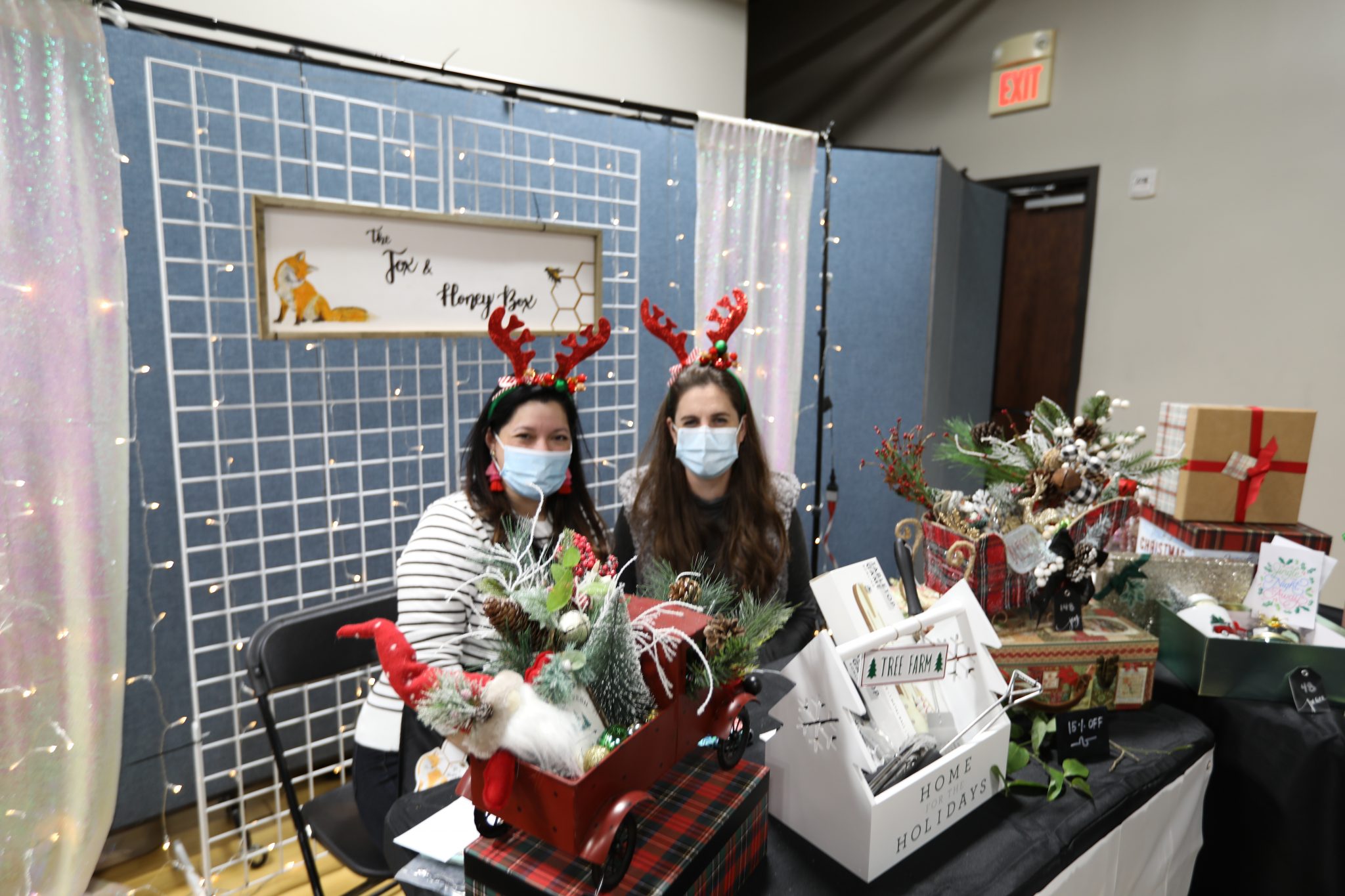 Candice B. and Lauren G. run the Fox & Honey Box: a gift basket business created only a month ago. "Within a week we started this. We had logos, we had names and we had baskets ready," said Candice. "It's a gift to be creative." The pair decided to start creating gift baskets after realizing that it can be difficult to buy a gift that is both functional and beautiful in presentation. Although the business is currently focused on Christmas gift baskets, it will operate year-round and provide gifts for other holidays, birthdays and everything in between.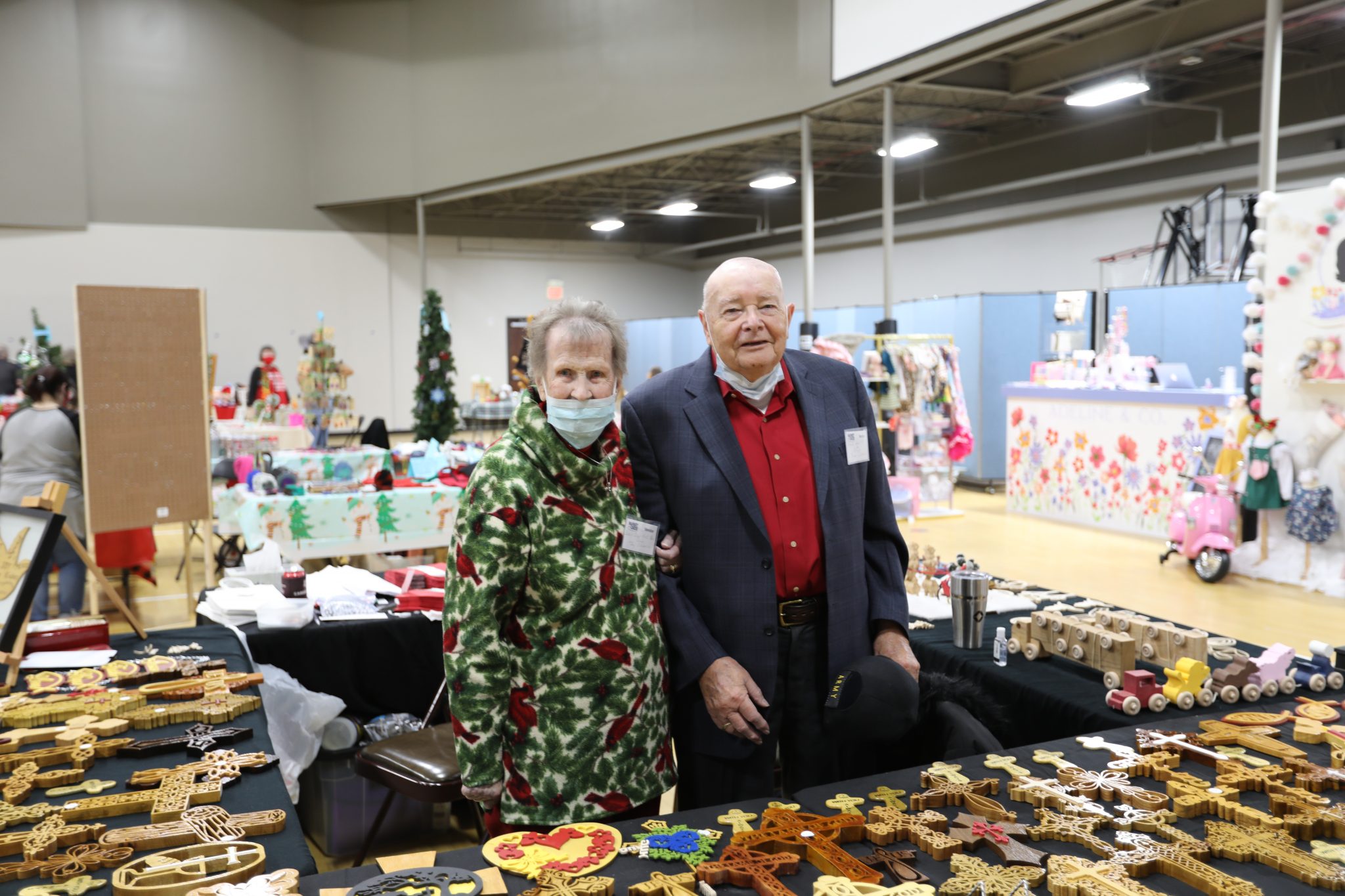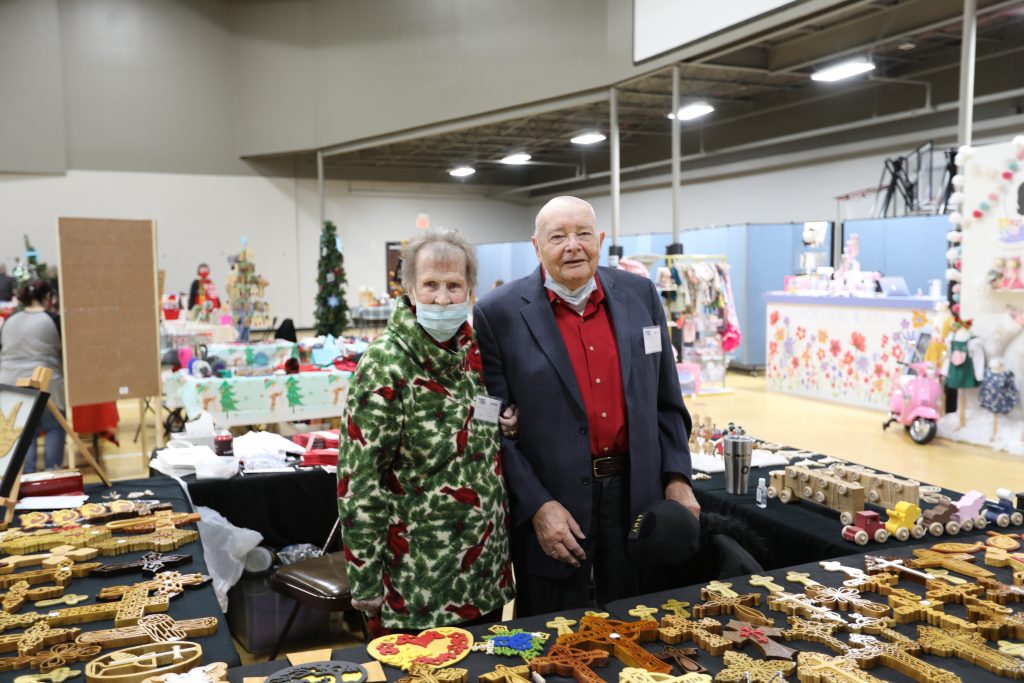 In the midst of COVID-19, Joy and Glenn Edwards are still providing hugs – wooden hug tokens that is. Glenn Edwards, an Army veteran, started making wooden art in the mid 1990s, and it's been a passion ever since. His wife, Joy, bought him his first saw as a gift. "There was a saw at the State Fair that Glenn couldn't take his eyes off of," said Joy. "After he'd gone back five or six times just to look at it, I knew I needed to buy it for him." Today, the pair run Scroll Saw Art by Glenn, and they travel to churches and craft fairs to sell their beautiful pieces. Additionally, as strong believers, the couple donates a portion of their profits to the churches they sell at.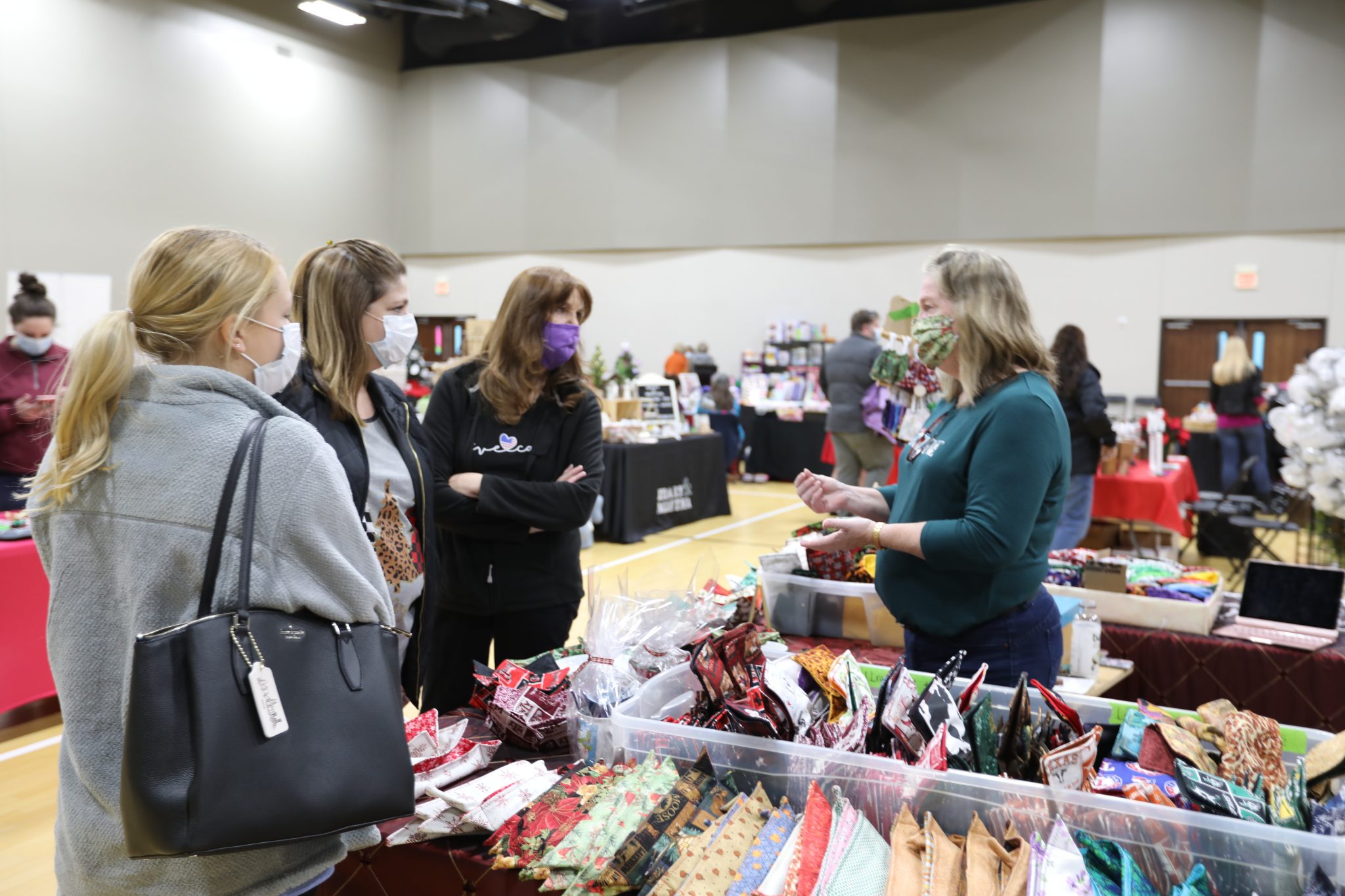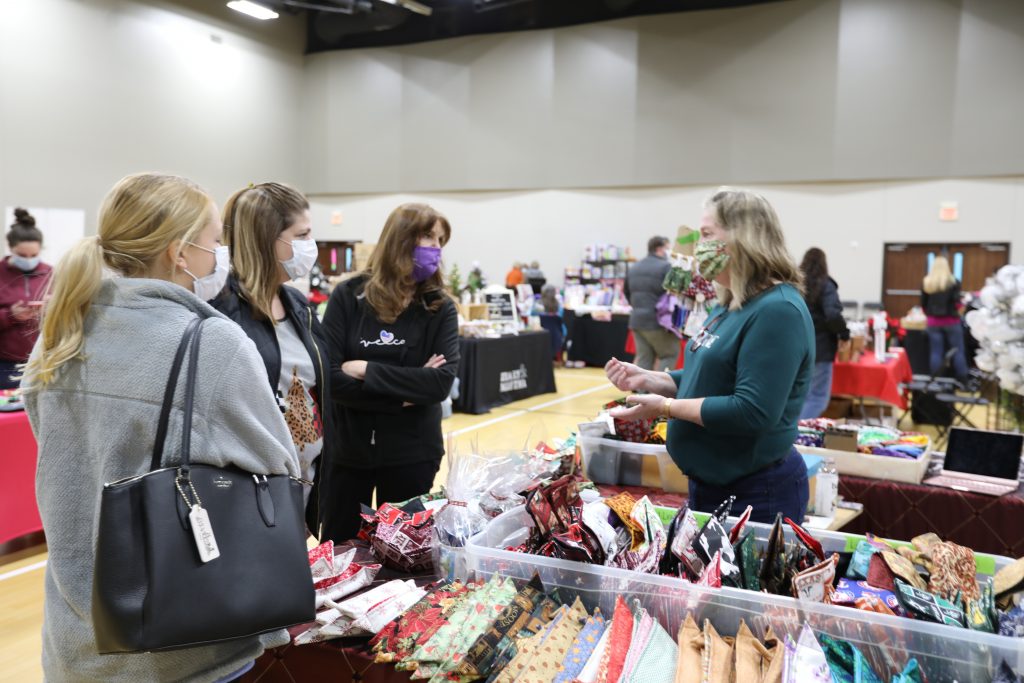 If you've ever been interested in buying a custom potholder, Cozy Cardinal is the place for you. Cozy Cardinal, run by Terri Belanger, sells potholders, masks and more. All products are customizable, and Ms. Belanger hand-makes each and every one. This business began when Belanger sought to recreate a potholder sewn by her late mother. After sewing that one potholder, she was hooked, and she never stopped sewing. Today, Belanger will create anything a customer asks for – as long as she can find the fabric!
The Christmas Market was by all means a success and an extremely bright way to end 2020. Cottonwood Creek is so thankful to be able to support local artists and vendors!