Allen, Texas – In Texas, someone dies by suicide once every two hours, and suicide is the 11th leading cause of death. With these sobering statistics in mind, Cottonwood Creek Church partnered with the LifePath Systems LOSS Program, an initiative that provides care and resources to those impacted by suicide.
During the month of August, Cottonwood Creek's Check-In For Charity missions project focused on raising funds to support the LOSS program, which provides resources to suicide survivors through the support of volunteers and mental health professionals. Cottonwood Creek pledged to contribute $1 to the LifePath Systems Foundation each time anyone checked in to the church on Facebook.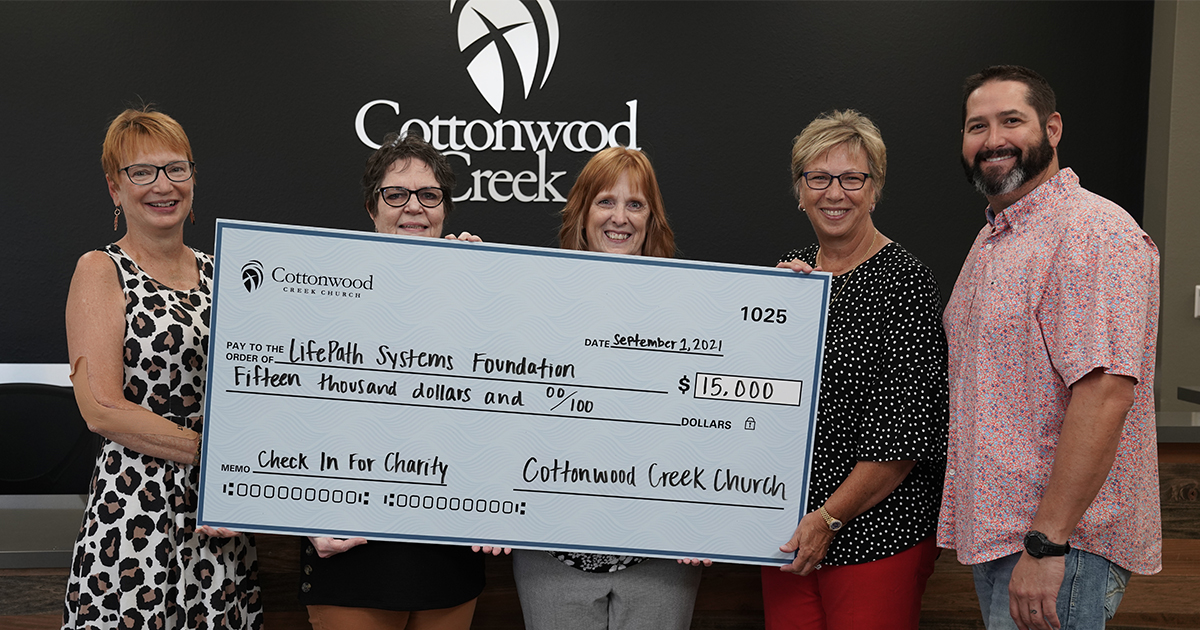 On Sept. 1, 2021, Missions & Connections Pastor Justin Hillhouse was honored to present the LifePath Systems Foundation with a $15,000 donation to help them continue their life-changing work. This donation coincides with the conclusion of "I'm Not Okay," Cottonwood Creek Church's sermon series on mental health. During the series, Cottonwood Creek saw an influx of people who related to the series, and it became clear that the mental health of the community has to be a priority.
LifePath Systems Behavioral Health Director Danielle Sneed expressed her excitement at the opportunities increased funding will bring suicide survivors in Collin County. "Currently, our LOSS program volunteers reach out to suicide survivors within seven days of a loss. With this donation, we are going to begin our transition to a 24-hour response team that will provide immediate support," said Sneed. "Family members who are impacted by suicide often delay processing their grief, so our goal is to help them begin their road to recovery as soon as possible."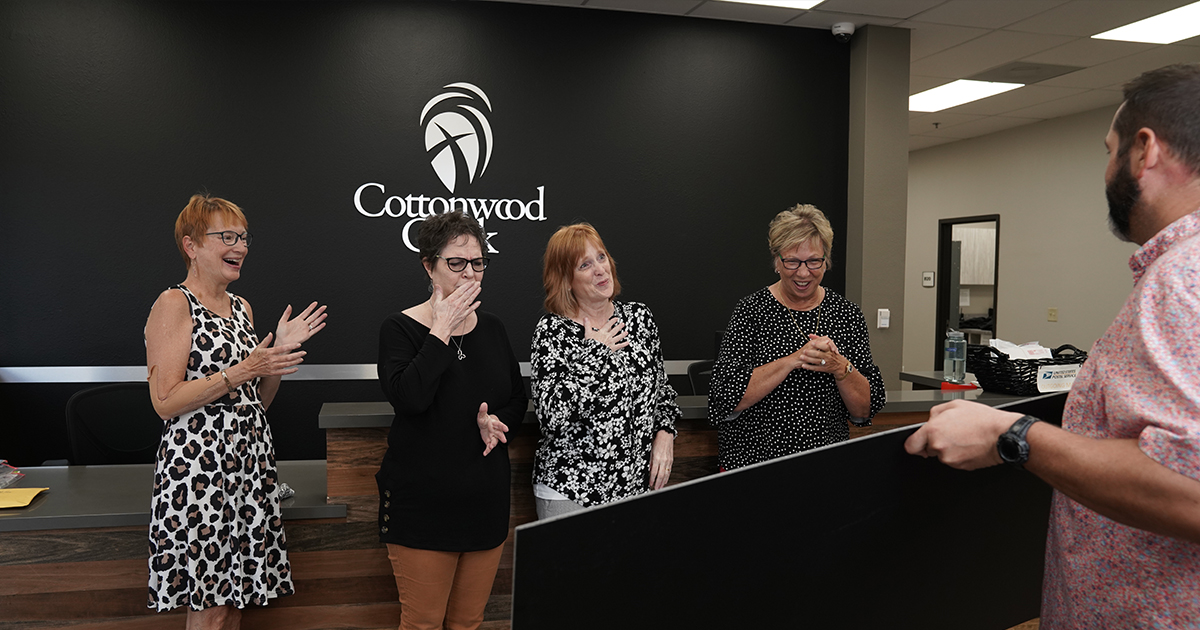 For anyone looking to get involved in the effort to support suicide survivors, LifePath Systems has opportunities for both volunteers and donations to their programs. For volunteers, there are a multitude of opportunities, including disaster response, the LOSS Team, recreational activities, office support and more. Find more information on volunteer opportunities here or donate here.
If you or someone you know are struggling with depression or suicidal thoughts, Cottonwood Creek is here to offer support, counseling services and anything else we can provide. Text CONNECT to 77978 to receive the support you need. 
Additionally, text BOOK to 77978 to receive a free copy of Pastor John Mark Caton's book, Last Call – Suicide: An Unfinished Life.
The LifePath Foundation is dedicated to raising funds and awareness for individuals and families impacted by behavioral health, intellectual and developmental challenges in Collin County, resulting in stronger communities. Visit https://lifepathfoundation.org for more information regarding the LifePath Foundation and ways to get involved.
No matter who you are or where you come from, Cottonwood Creek has a place and a ministry for you and your entire family. Our desire is to do whatever it takes to bring the life-changing message of the Gospel of Jesus Christ to our community, our country and, ultimately, our world. For more information and worship times visit cottonwoodcreek.org or call 972.359.7777