Allen, Texas – Whether single, dating, engaged or married, everyone needs help navigating the sometimes confusing and often complex world of relationships. Nov. 5 at 7 p.m., renowned marriage coaches Dave & Ann Wilson will visit Cottonwood Creek Church to host Vertical Marriage Date Night.
Vertical Marriage Date Night is based on Vertical Marriage, a book written by the Wilsons to help couples struggling in their marriages. However, this date night isn't just for married couples – it's for anyone looking to learn how to create healthy romantic relationships by prioritizing a relationship with God.
Tickets for this impactful event are available here. Regular admission tickets cost $20, and VIP tickets cost $45. VIP admission includes exclusive seating during the event and a special Q&A session with Dave and Ann following the event.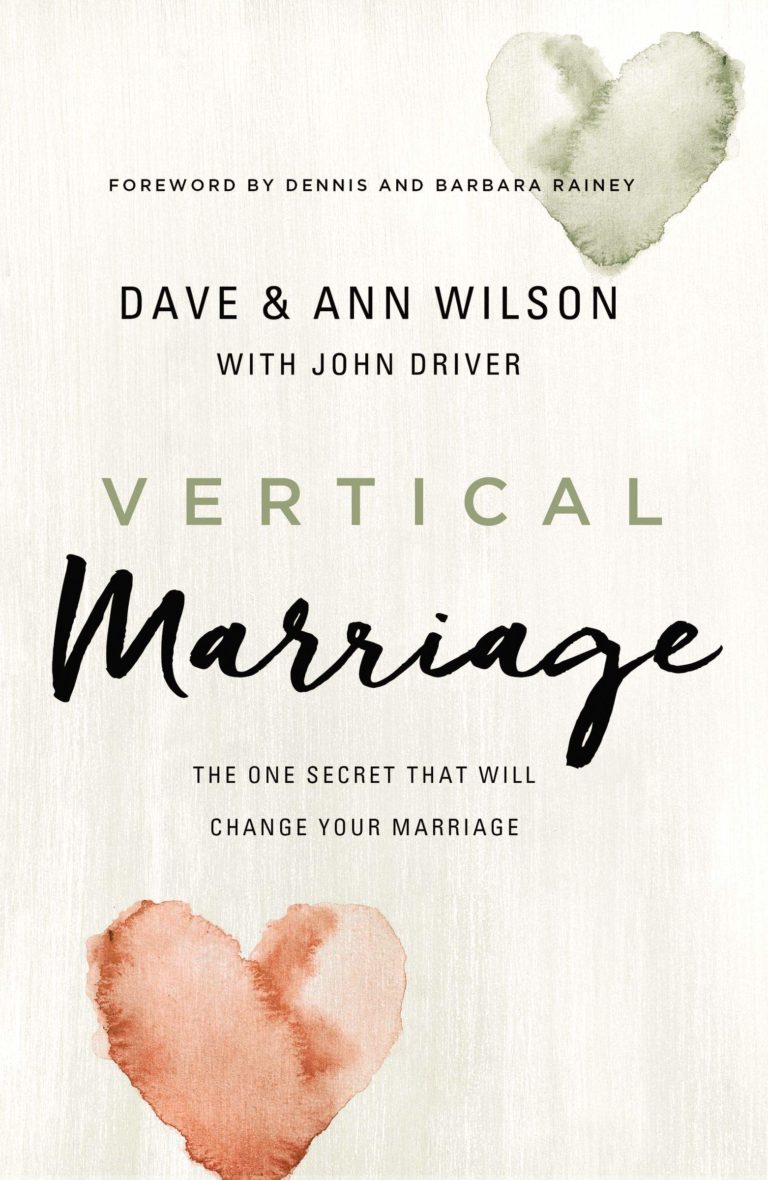 Credit: VERTICAL FIRST MEDIA
The inspiration for Vertical Marriage Date Night came from Dave & Ann's own experiences – the couple went through a period of time in their relationship where they felt divorce was a moment's notice away. After working through their own relationship struggles, the Wilsons decided to begin traveling the country together to show couples that God can take broken relationships and restore them into vibrant marriages. They address topics including:
Marital conflict
How to put God first in your relationship
God's plan for mariage
Connection with God as a couple
Your roles as partners and as husband and wife
How you can refocus when you know your marriage is on the wrong track
Loving your spouse through hard times and life changes
Cottonwood Creek Marriage Ministers Kathy & Robert Bennett are ecstatic to host the Wilsons and feel they will make an amazing impact on attendees. "Dave & Ann Wilson are qualified marriage coaches who have a special ability to share marriage tips and skills from real life marriage experiences," said Kathy Bennett. "They are an authentic, humorous couple, and they're so much fun to listen to. We can't wait for them to visit Cottonwood Creek and share the single most important ingredient for a vibrant and joy-filled marriage."
If you are interested in attending Vertical Marriage Date Night, find more information or buy your ticket now by texting DATE to 77978, or visiting https://ccfam.ly/date.
In addition to events like Vertical Marriage Date Night, the Marriage Ministry at Cottonwood Creek provides marriage counseling, bible studies and more! If you are interested in getting involved with the Marriage Ministry, click here.
No matter who you are or where you come from, Cottonwood Creek has a place and a ministry for you and your entire family.  Our desire is to do whatever it takes to bring the life-changing message of the Gospel of Jesus Christ to our community, our country and, ultimately, our world. For more information and worship times visit cottonwoodcreek.org or call 972.359.7777