Most Sundays, Cottonwood Creek is a place of worship, fellowship and fun. On The Gift Sunday, Cottonwood Creek transforms into a mission field. Thousands of members come together annually to serve the community in a variety of ways – from coat donations to meal packing, there's always a place for everyone to serve, no matter age or ability!
This event is an opportunity to show the love of God to the community, as well as an excellent reminder of the importance of serving others. It's amazing to see families, LifeGroups and friends gather to make a lasting impact.
Read on to learn more about each station at The Gift 2021!
The largest station at The Gift saw over 715 Cottonwood Creek members work together to pack 112,000 meals. These meals will provide essential nutrition to people in need!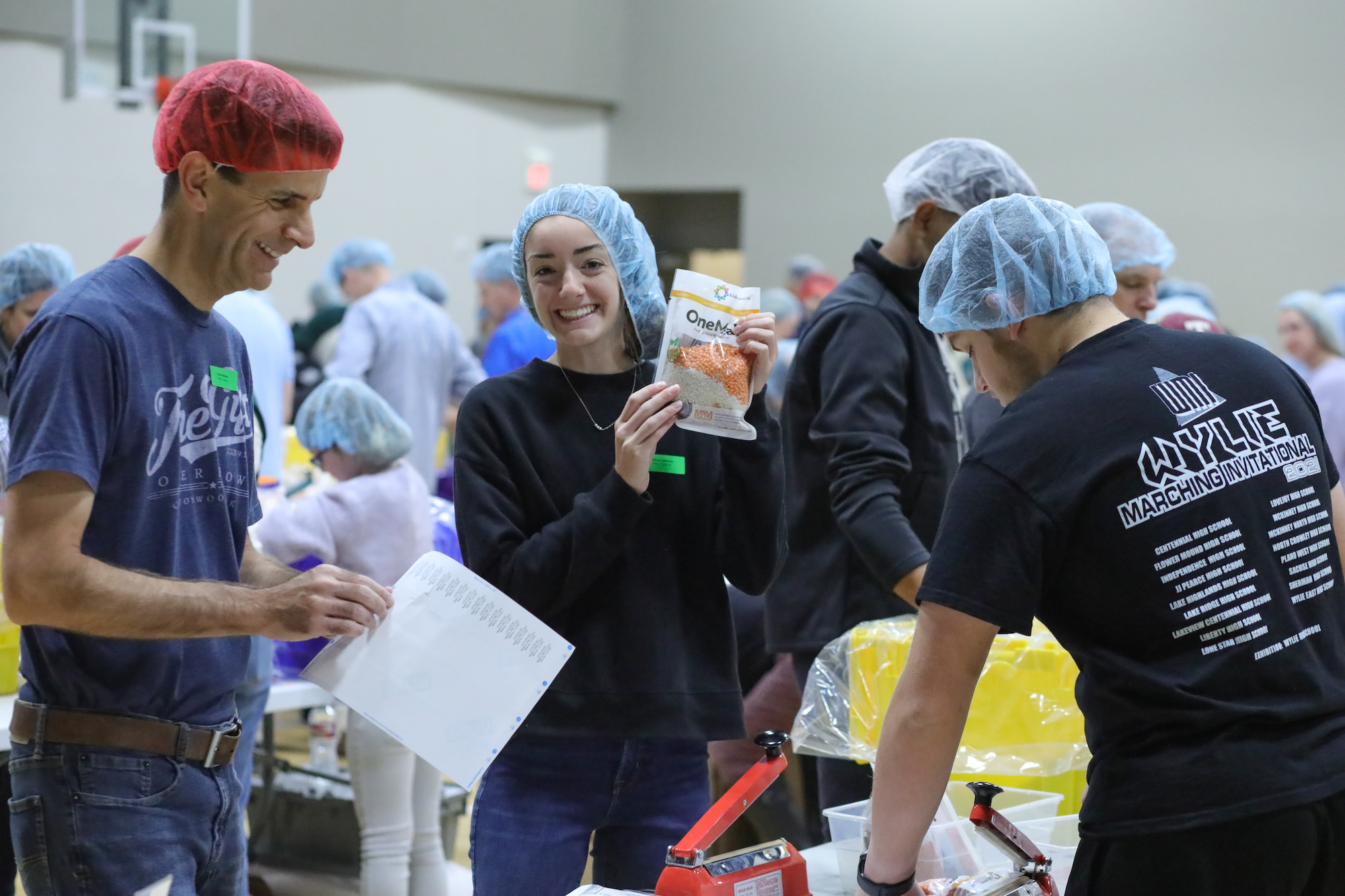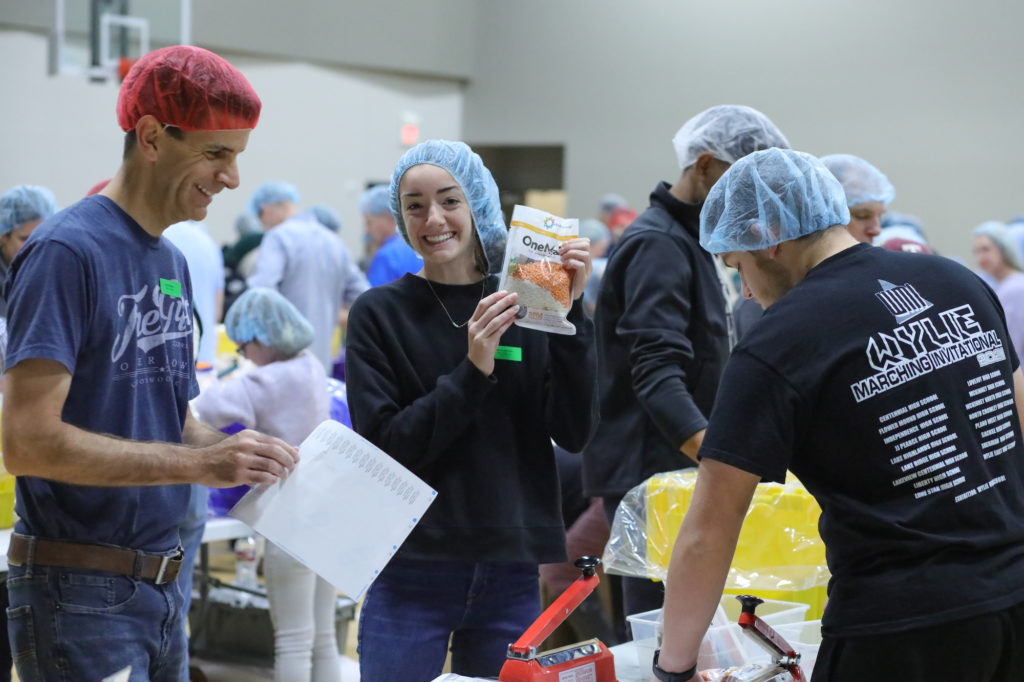 Carter Blood Care accepted blood donations, which will provide treatment for people all over the state of Texas. Although many people fear needles, it was exciting to see 68 people donate blood this year – 39 more people than last year!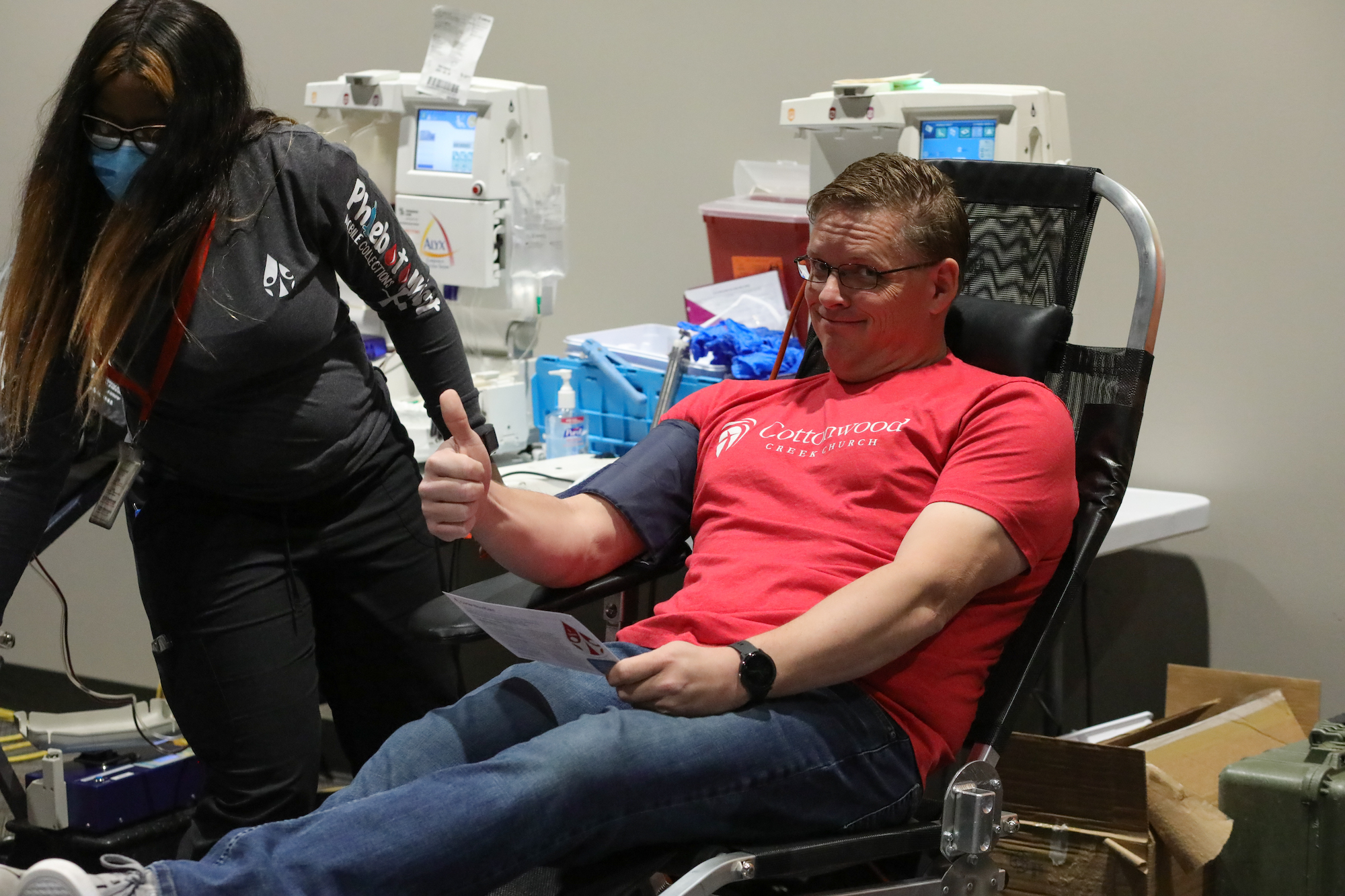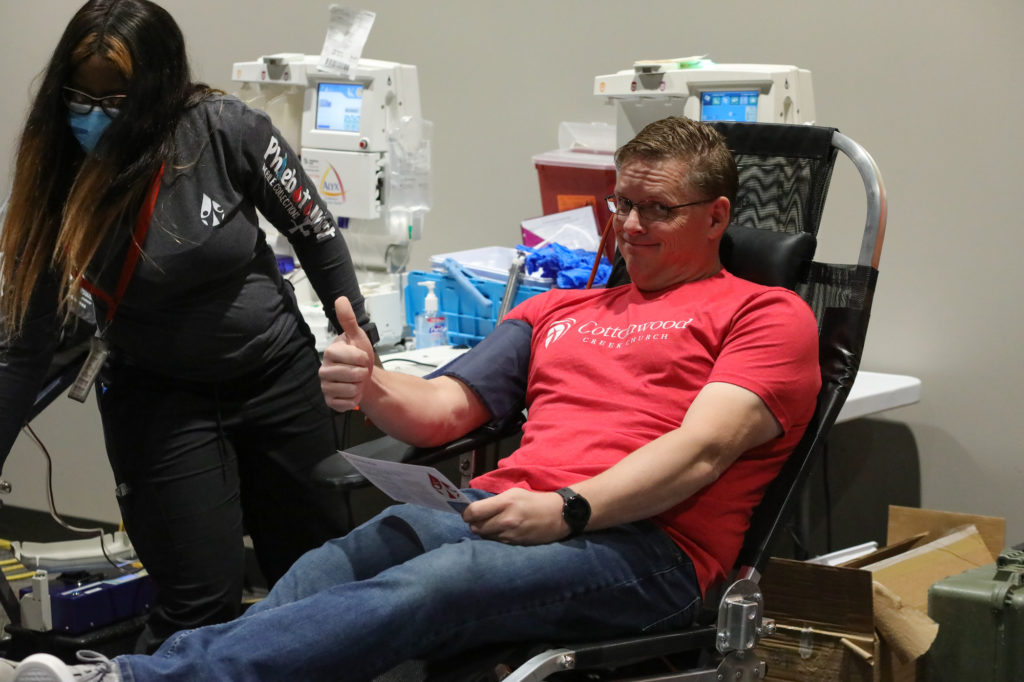 Ponytail Donation Station
One of the most exciting stations at the event was the Ponytail Donation Station, where 18 ponytails were donated to make wigs for cancer patients! Hair donation is extremely important because of the sense of comfort and normalcy wigs can bring to those who lose their hair during cancer treatments.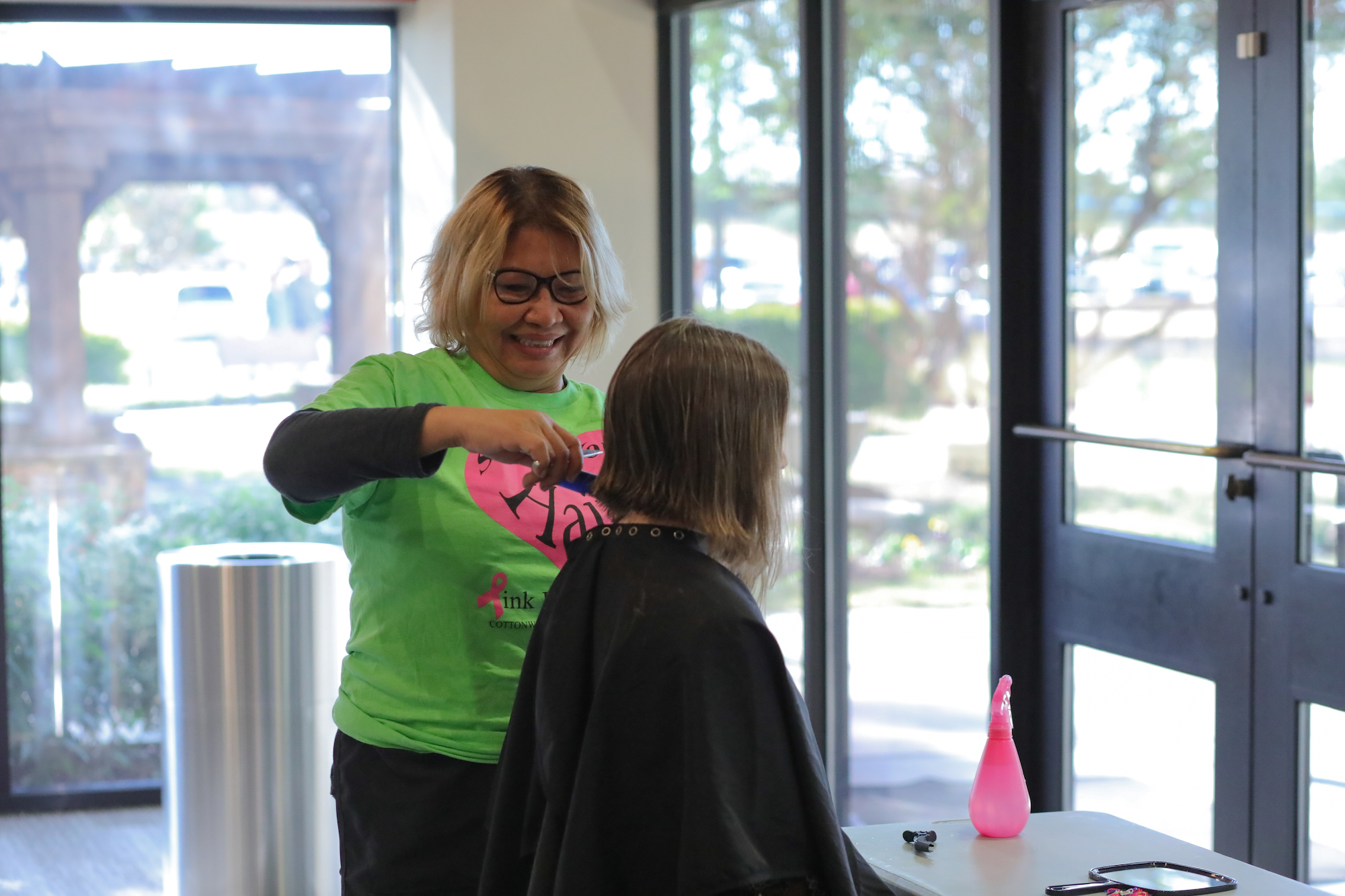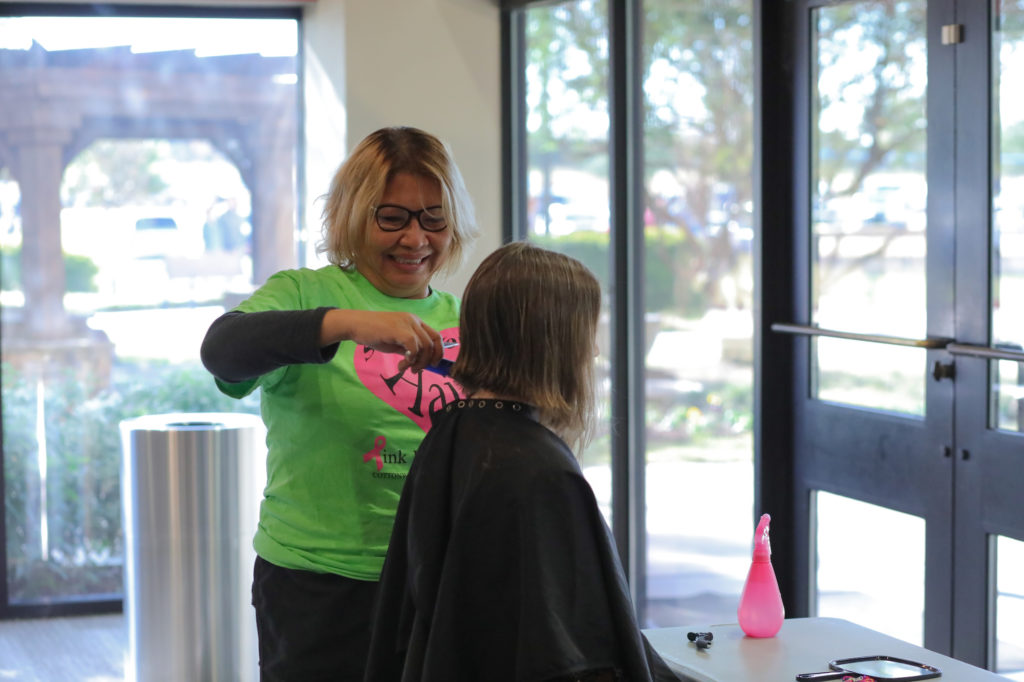 At the Operation Care International Coat Collection station, 6 boxes of coats were collected for those in need of a warm winter jacket. Operation Care International is an organization committed to glorifying God on an international level by meeting spiritual and physical needs.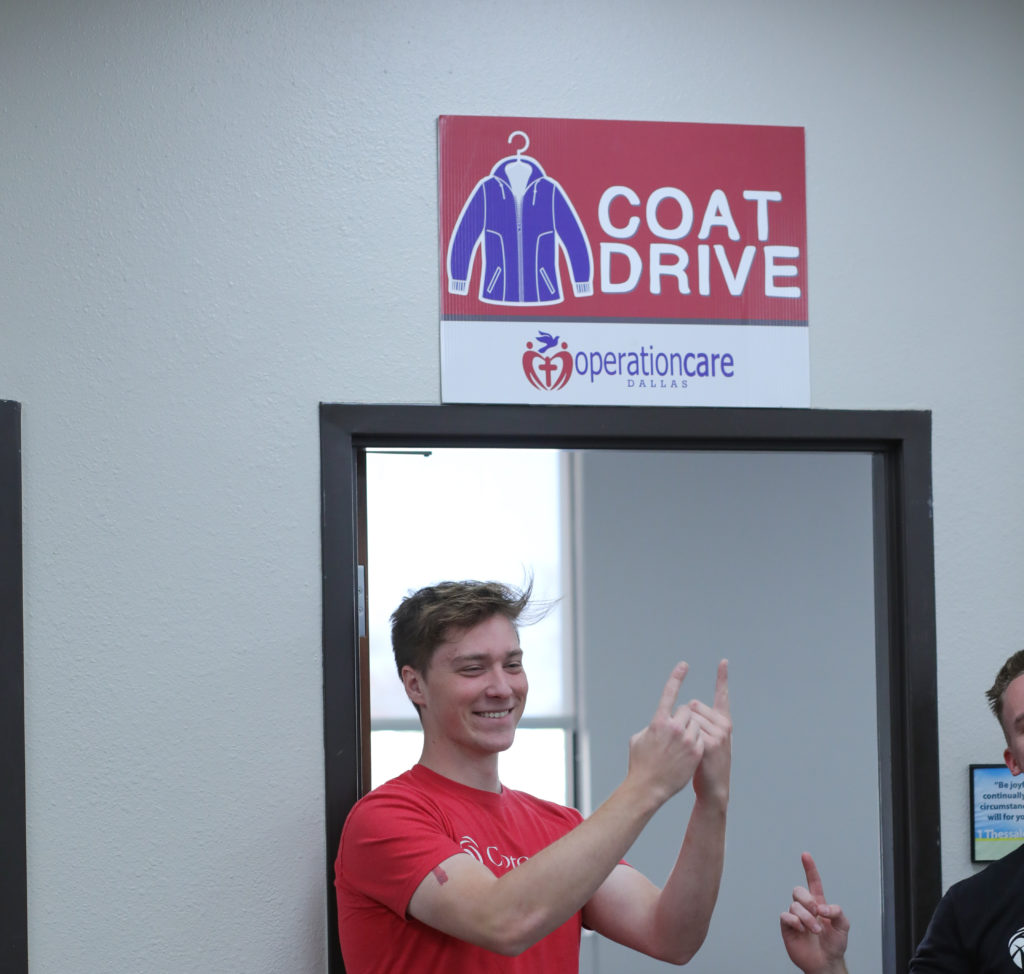 Operation Christmas Child
A cornerstone of The Gift is Operation Christmas Child, where volunteers are able to donate Christmas presents to children all over the world. Operation Christmas Child is a ministry project run by Samaritan's Purse, a Christian organization that provides physical and/or spiritual aid to people in need.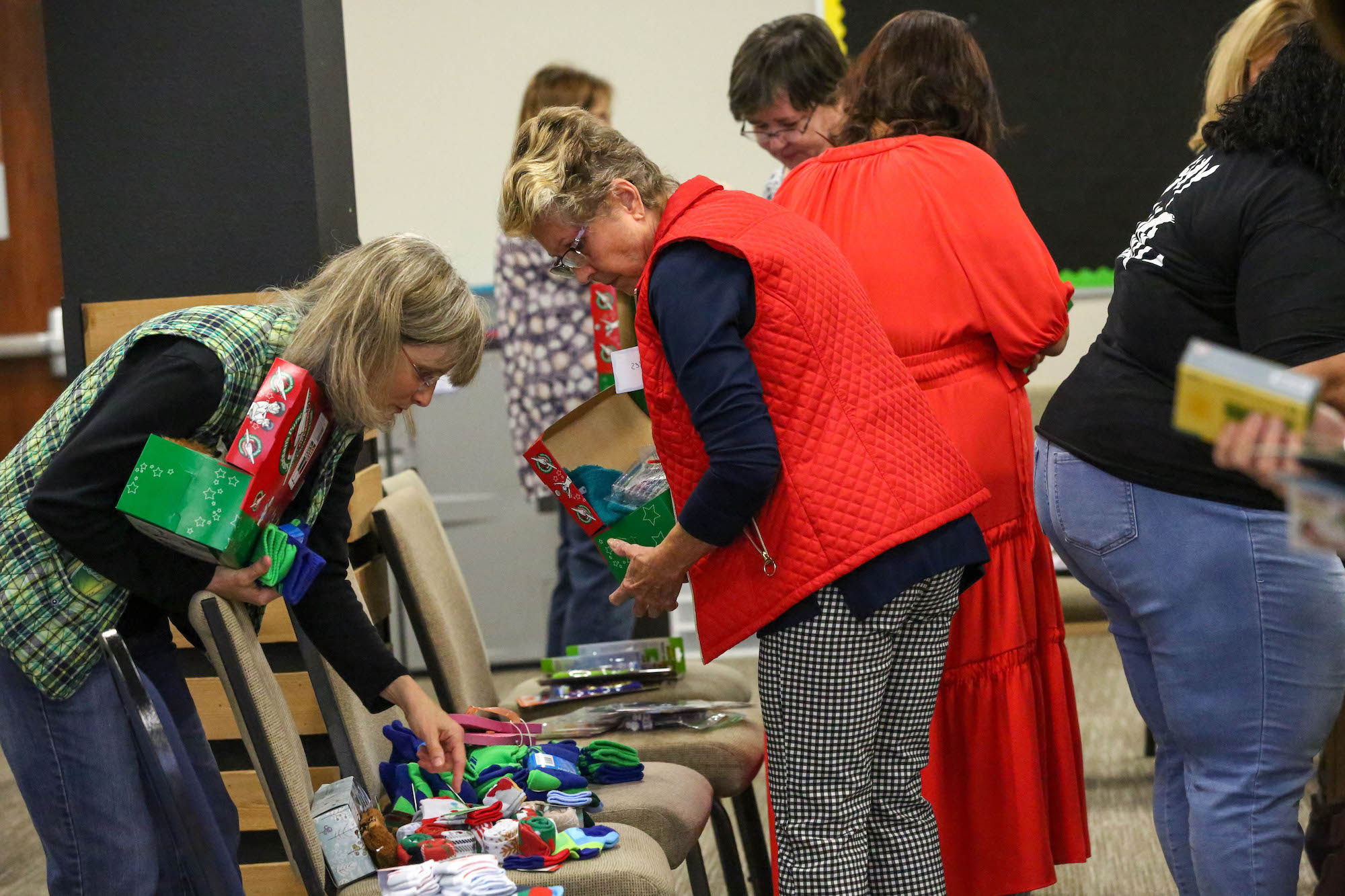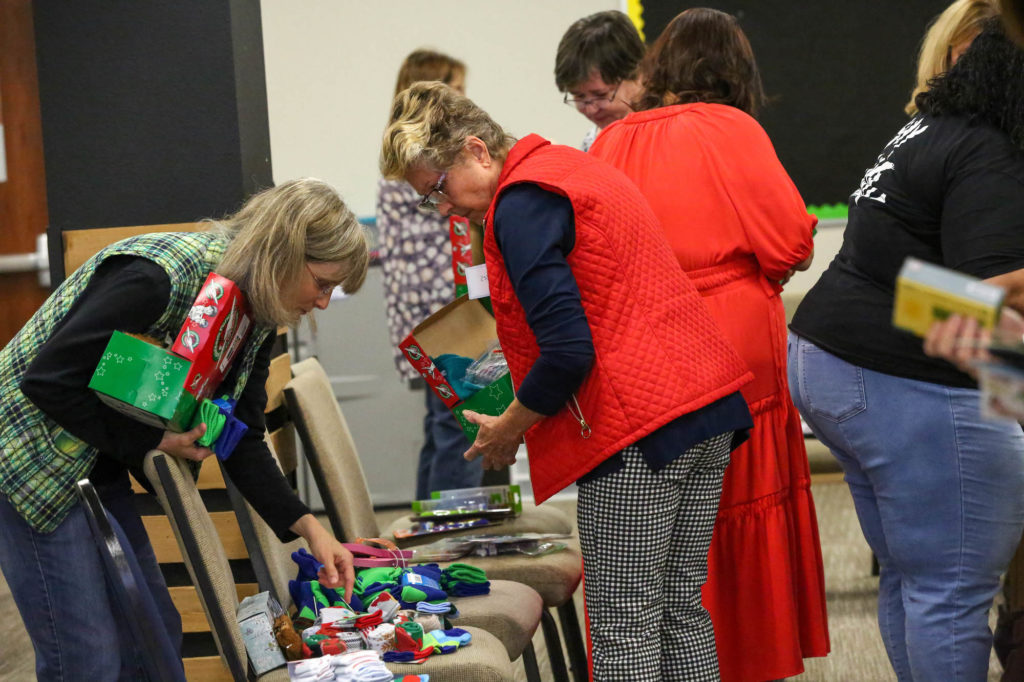 At the Christmas Card Station, participants were asked to choose either a missionary or an orphan to create a card for. Card makers were also given a first name and photo, so that they can continue to pray for their card recipient throughout the holiday season. Volunteers at this station created over 200 cards!
In addition to making Christmas Cards, volunteers were invited to sponsor orphans from Naomi's Village, a children's home in Kenya. By symbolically adopting a child from Naomi's Village, volunteers pledged to fund costs for education, nutritionally-balanced meals and more. This year, 60 children were adopted, breaking the record for the most children sponsored at one time at any church in the history of this organization!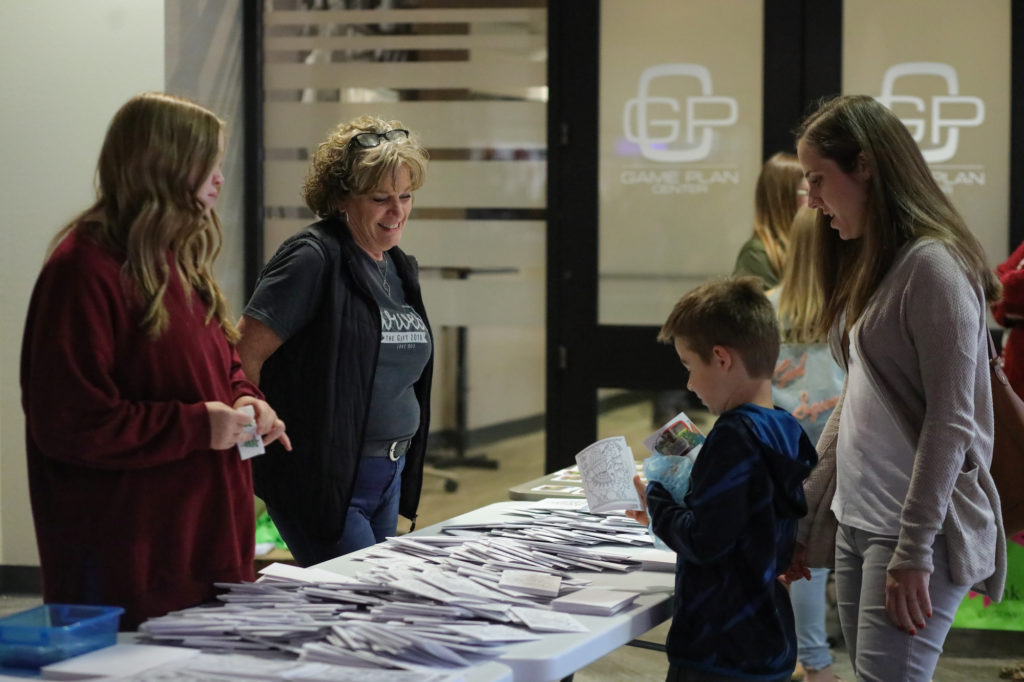 We are so grateful for everyone who served at the Gift 2021. It's astounding to see the Cottonwood Creek family work to share the love and grace of the Gospel through service, and we can't wait to watch the impact of this weekend unfold over the coming year!